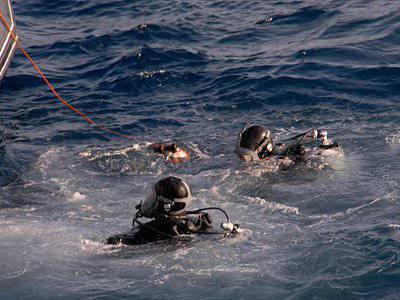 At the naval school of junior specialists, which is part of the brigade of ships for the protection of the Black Sea water area
fleet
, graduated specialists (divers and riggers) trained for military units and ships of the Navy of Russia.
About 200 sailors passed training in important and specific specialties in the only school of such a profile in the Navy. Within a few days, 36 graduates will join the ranks of specialists in the Northern Fleet, about 50 people will go to the Baltic Sea, the rest will serve in the Pacific Fleet and the Caspian Flotilla.
As part of the autumn draft, more than 1000 recruits from 15 regions of Russia passed through the training companies of the school, which is also entrusted with the tasks of receiving, preparing and distributing the young recruiting of the Black Sea Fleet. They are currently completing the general training course. From their number and from those who still arrive in Sevastopol, the fleet reception and technical commission will select 150 people who will continue training in diving specialties that are in demand in the Navy.