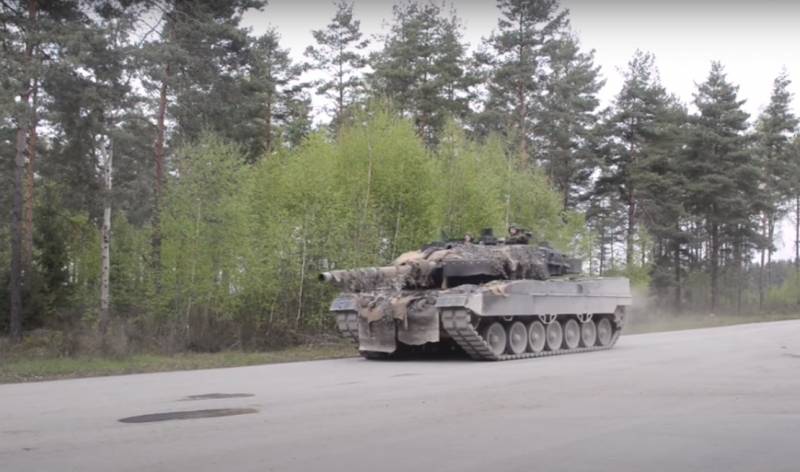 Greek Defense Minister Nikos Panagiotopoulos announced the rejection of supplies by his country
tanks
Leopard 2A6 to Ukraine. The head of the Greek defense ministry spoke about this at a meeting of the Standing Committee on National Defense and Foreign Affairs of the Parliament.
Here is how he commented on the situation:
Our country will not send Leopard 2A6 to Ukraine, because before that it had already transferred the first batch of infantry fighting vehicles to Kyiv, and then the second one would follow. Among other things, we sent ammunition of various calibers there.
Also, the head of the military department of the country also recalled the upcoming visit of the Minister of Defense of Ukraine Oleksiy Reznikov to Greece, which, according to him, will become a reason for speculation regarding the provision of military assistance to Kiev by Athens. In particular, the minister referred to the alleged transfer of aircraft and S-300 air defense systems to Ukraine, which does not correspond to reality.
Nikos Panagiotopoulos:
I would like to once again clearly convey our position to everyone: we are giving what we can, because we cannot afford to provide this or that equipment that we ourselves urgently need, because this would lead to a weakening of our own defense capability
As the minister noted, this topic has already been discussed with the delegation of the US Senate, which has recently been making frequent visits to Greece. Also, the head of the Ministry of Defense of the Republic recently had a meeting with a member of the US Senate Defense Committee, Rick Scott, at which the parties touched on the topic of modernizing the infrastructure in the port of Alexandroupolis, through which the supply of weapons to Ukraine should be facilitated.
Recall that back in October last year, Berlin announced the supply of tanks to Kiev from Greece and Slovakia in the amount of 100 units, without specifying, however, which models of combat vehicles were discussed. Since December 2022, the media have been actively discussing the topic that Athens allegedly plans to send S-300 air defense systems to Ukraine, which was paid close attention to the Russian Foreign Ministry, reminding Greece of its obligations not to supply these systems to third countries.