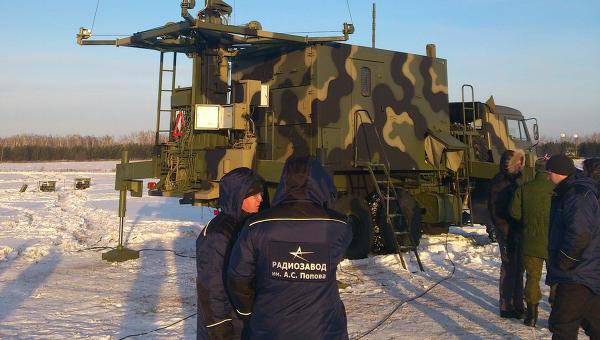 RIA News
. Omsk Popov Radio Plant expects to begin supplying the latest sixth generation communications equipment to the Russian army in the spring of 2013, the RIA reports
News
on Monday, the general director of the company, Ivan Polyakov.
Earlier, Colonel-General Yevgeny Karpov, a member of the state acceptance commission and ex-head of communications of the Armed Forces (AF) of the Russian Federation, told RIA Novosti about the completion of the field test of state equipment for this equipment. Tests were held at the Cherlak training ground in the Omsk region. The State Acceptance Commission signed an act on conducting successful tests of complex hardware communications and recommended accepting them for supply to the Armed Forces.
"Our company is ready to begin the serial production of integrated hardware communications of the sixth generation from 2013, and we hope to deliver a batch of these products to the troops next spring," said Polyakov.
He stressed that this initiative development of the enterprise is approximately 2 times cheaper and three times more economical than similar offers from other developers.
Field stage of state tests of the latest sixth generation digital communication equipment at the Cherlak Proving Ground in the Omsk Region
"Recently, the state tests of our sixth generation integrated hardware communications have been successfully completed, and in the near future we plan to test this development, which is called" in battle "- we will offer the military to test the equipment during the exercise," the general director of the company said.
The plans to transfer troops to communications equipment of the sixth generation were announced in September 2011 by Colonel-General Valery Gerasimov, who then held the position of Deputy Chief of the General Staff of the Russian Armed Forces. During the video link in RIA Novosti, Gerasimov noted that while the fifth generation radio stations are in service with the Russian army, fundamentally new sixth generation radio communications systems are already being created by the industry.