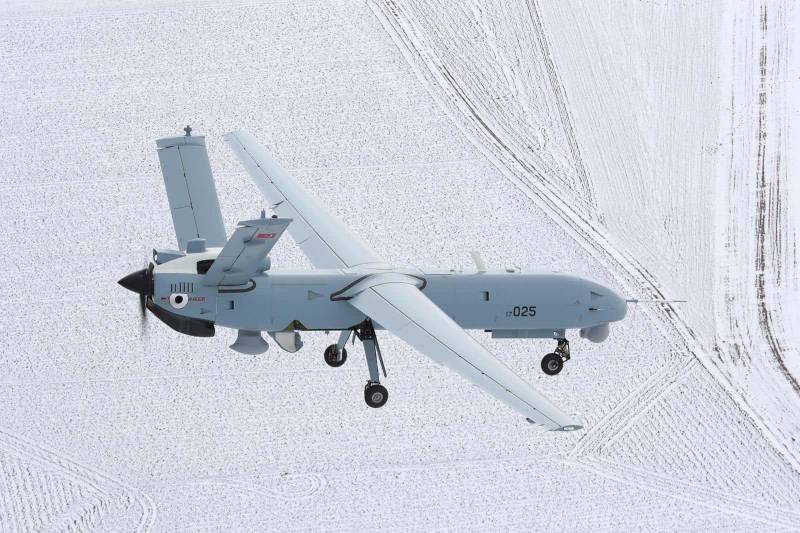 Türkiye intends to open production
drones
in Africa, in particular in Nigeria. This was announced by the Ambassador of this country to Turkey Ismail Abba Yusuf.
According to the ambassador, the Turkish aerospace company Turkish Aerospace Industries (TAI) intends to build an enterprise and produce ANKA family drones on it. The choice of Nigeria is not accidental, this country actively purchases Turkish weapons and generally cooperates with Ankara in many areas. Nigerians have already purchased Bayraktar TB2 drones from the Turks for the army and SONGAR quadcopters for the police. The Nigerians also signed a contract for the supply of Turkish combat helicopters T129 ATAK.
There is a lot going on in the defense sector between Nigeria and Turkey, and in fact, just recently, Turkish Aerospace offered to set up a factory for an ANKA drone in Nigeria. This will be a new stage of cooperation
- the ambassador said.
Earlier, Turkey planned to open the production of drones on the territory of Ukraine, but recently this topic has somehow faded into the background, and then completely died out. Apparently the Turks decided to shift their attention to Africa.
The development of the Anka drone began in 2004 after the US refused to sell drums to Turkey.
drones
Reaper and Predator. Initially, TAI developed two versions of the device: Anka Block A (reconnaissance) and Anka Block B (strike), and the serial model, which received a full range of capabilities, was called Anka-S.
Anka-S has a maximum takeoff weight of 1,7 tons (payload -350 kg). The wingspan is 17,4 m with a total length of less than 8 m. The drone is equipped with a 2.0 hp Thielert Centurion 155 piston engine. With. The declared maximum duration of stay in the air is 24 hours, the flight altitude can reach 9 km.