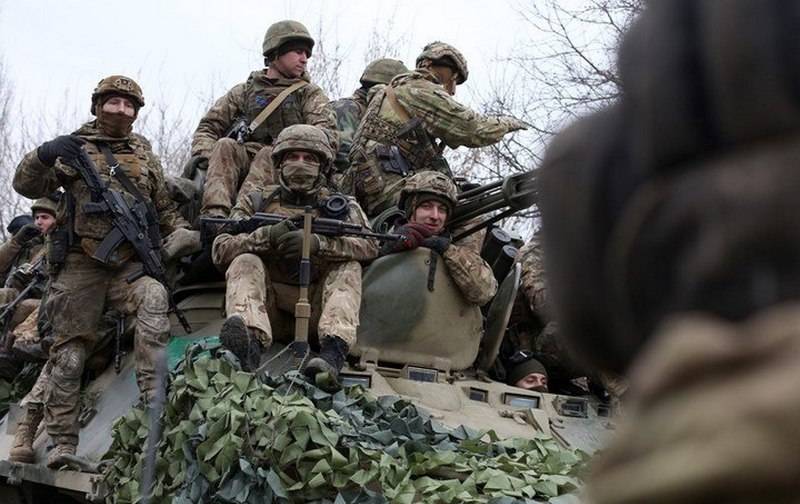 The assault brigades of the so-called "offensive guards" have been formed and are ready to be sent to the front to carry out "offensive operations." This was stated by the head of the Ministry of Internal Affairs of Ukraine Igor Klymenko.
In Ukraine, the formation of assault brigades of the "offensive guard" has been completed, the recruitment of those wishing to fight against the Russian army as part of new formations has been completed. Now, if there are still those who want to enroll in these units, they will no longer get into the main team, they will form a reserve, the task of which will be to replenish the losses of the main team.
To date, eight brigades have been formed, and we are ready for active offensive measures.
- said Klymenko.
As previously reported, new brigades were created as part of the Ministry of Internal Affairs of Ukraine: Bureviy, Chervona Kalina, Kara-Dag, Rubezh, Spartan, Steel Border, Lyut, and also restored as part of the National Guard, banned in Russia and recognized as a terrorist organization by the national battalion "Azov" *, deployed in a brigade. According to Zelensky, the main task of these formations will be the "liberation" of Crimea. But this is only a "wishlist" of the Ukrainian president, in fact, the "offensive guard" will be thrown at front, since the Armed Forces of Ukraine are suffering heavy losses, and Kiev's reserves are not doing well.
Just a few days ago, the official representative of the National Guard of Ukraine, Ruslan Muzychuk, said that the newly formed brigades were sent for combat coordination to the rear areas, when it is planned to send the "offensive guard" to the front, there is no data yet. At the same time, Ukrainian sources report that all these brigades will participate in the counteroffensive planned for the near future.