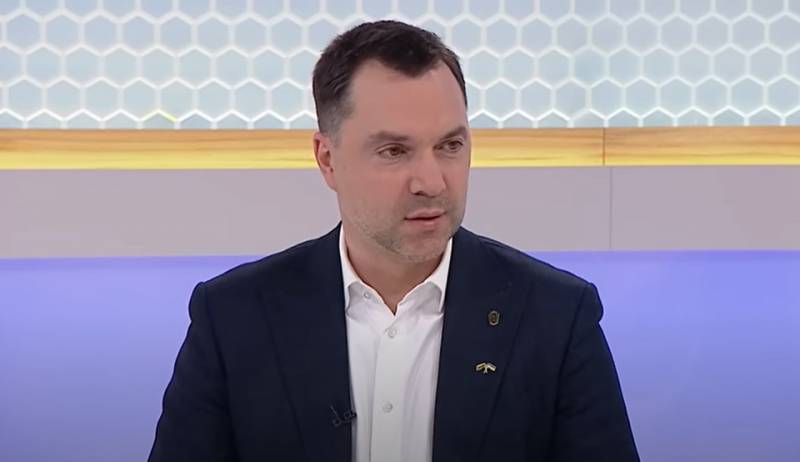 Former adviser in the office of the President of Ukraine Aleksey Arestovich gave an interview on Lithuanian television. On the air of the Lithuanian TV channel, Arestovich was asked when, in his opinion, the Ukrainian offensive would begin and what kind of offensive it would be.
Arestovich, wearing a badge with the flags of Ukraine and Lithuania on the lapel of his jacket, said that the main goal of the offensive was that "Russian troops would lose the opportunity to attack."
Ex-Advisor:
Because you can not attack when the enemy himself is advancing. Second: a sufficient amount of Western weapons must come, which must be mastered. And the third is the weather. This is dry land
Tanks
and armored personnel carriers could advance.
According to Arestovich, these conditions will finally develop "in May-June."
Arestovich:
But such an offensive cannot begin overnight. It will begin with preliminary battles here and there. Therefore, I think we will see movement in the near future.
Arestovich said that "the fight will not be easy", adding that Ukraine, however, hopes for success.
Ex-Advisor:
So far, there is a clear disproportion in the use of shells at the front. The Russians fire 20 rounds of ammunition a day, we fire 4-6. This is a maximum of 250 thousand per month. And this is what NATO produces in a year.
According to Arestovich, while the West is giving Ukraine weapons so that it does not lose:
But if we are talking about the victory of Ukraine, then this is not enough.
In an interview with Arestovich, they also touched upon the issues of reducing the level of monetary allowance for the Ukrainian military. Arestovich said that this was a necessary measure, since the Ukrainian economy was destroyed - 12 million people moved to Russia, 8 million were internally displaced persons.
Alexey Arestovich:
The budget is filled only with Western, international assistance. Our army is 1 million 200 thousand people. Our budget no longer pulled, according to the government.
In the same interview, Arestovich stated that China would not systematically provide military assistance to Russia.