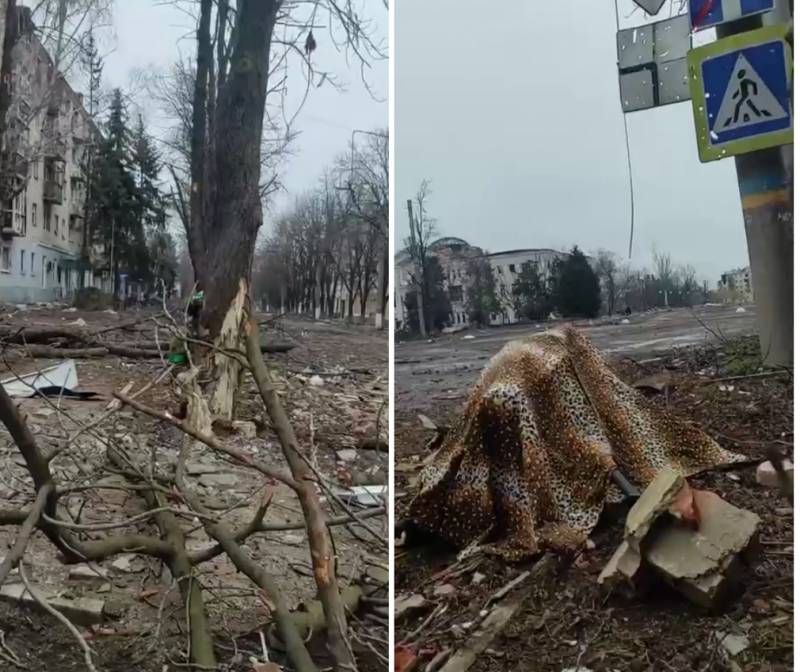 The fighting moved to the very center of Bakhmut (Artyomovsk). Russian assault groups advanced along Independence Street to the point where it intersects with Svoboda Street.
This information is confirmed, interestingly, by the Ukrainian military, who have chosen firing positions for themselves in the immediate vicinity of Svoboda Square, where the twin buildings with a colonnade are located. One of these buildings housed the Geological Museum.
The firing points of the Armed Forces of Ukraine are located in almost every multi-storey building, including the building of the Bakhmut City Council.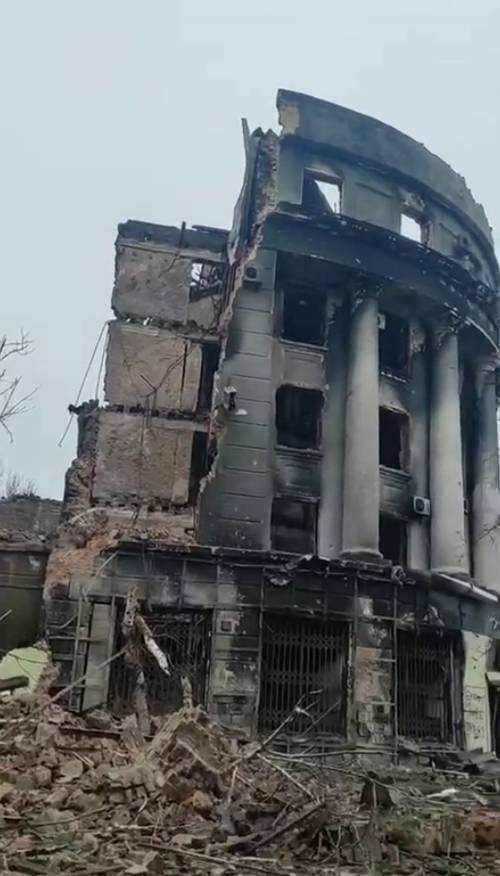 One of the presented frames shows that a lot and often flew over the building with a colonnade in the city center. It is now practically impossible to use it as a location for Ukrainian firing positions. Russian artillery and armored vehicles are also actively working on other multi-storey buildings, where the Armed Forces of Ukraine intended to gain a foothold for a long time. In this regard, Ukrainian militants are trying to fight directly on the central streets of the city, periodically hiding in basements.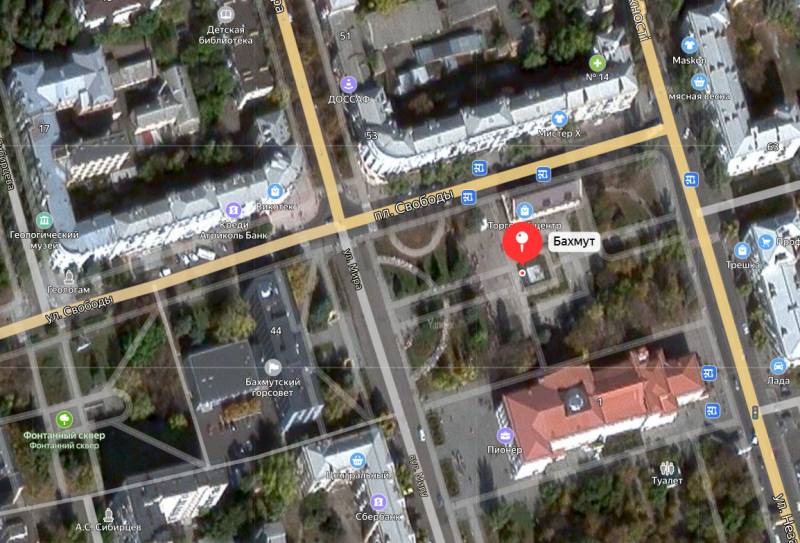 By the number of trees felled by fire and the mass of concrete, brick and other debris on the ground, one can understand that the fire on Ukrainian positions is often simply heavy.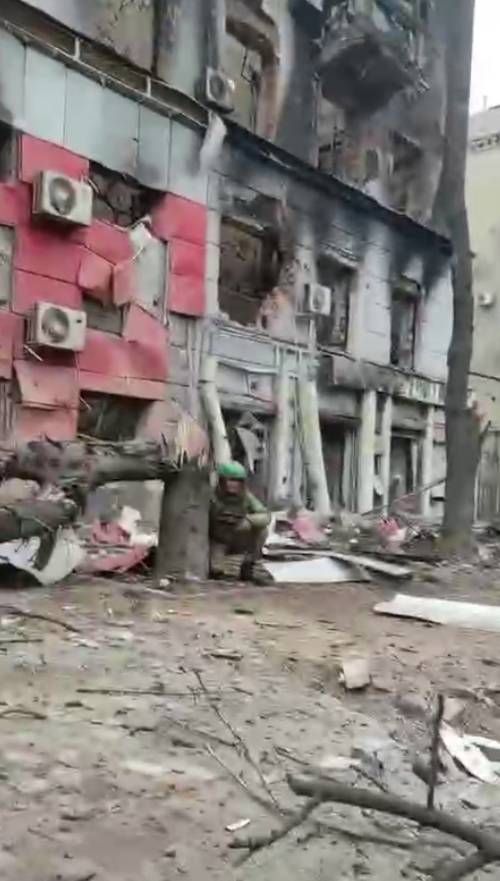 The Armed Forces themselves do not hide this, who are located behind the trunks of trees that have remained intact or almost broken in half, behind mountains of garbage and construction debris. Judging by the footage, they are in spontaneous firing positions on Mira Street - north of Svoboda Square.