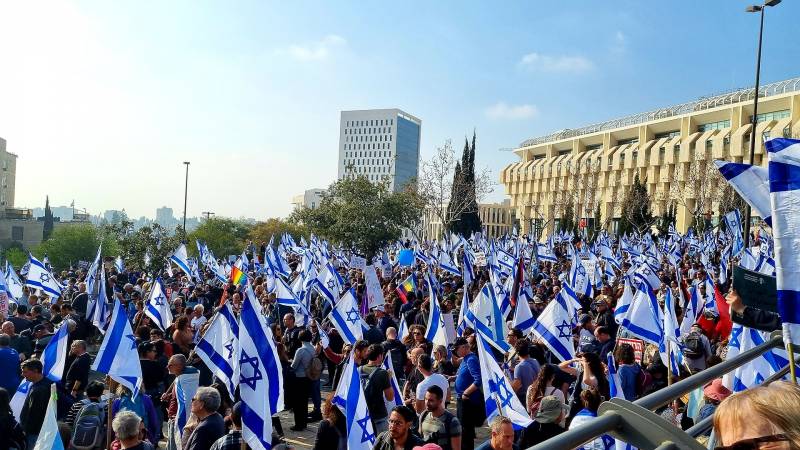 The government reform that is troubling Israel and causing mass protests in the country may be put on hold.
According to the Israeli television and radio company KAN, Israeli Prime Minister Benjamin Netanyahu intends to temporarily suspend the judicial reform in the country.
Netanyahu notified his partners in the government coalition about this decision, KAN reports. The Israeli Broadcasting Company claims that the government has realized that at this stage they have no other choice. Even Minister of Justice Yariv Levin realized this, the TV channel notes.
President Yitzhak Herzog also called for a suspension of the judicial reform, as the mass protests caused by this reform threaten the security of the country and society.
According to observers of the Israeli TV and radio company, at the moment there is not enough agreement to suspend the reform of Israel's Minister of National Security Itamar Ben-Gvir, who is categorically against such a decision.
Mass protests against the judicial reform initiated by the Netanyahu government began in Israeli cities on January 7 this year. The essence of the reform actually undermines one of the principles of democracy - the presence of three branches of government independent of each other. According to the changes, the government takes control of the selection of judges.
On Sunday, the largest wave of protests swept through Israel, in which up to 800 thousand people took part (with the population of Israel less than 10 million people).