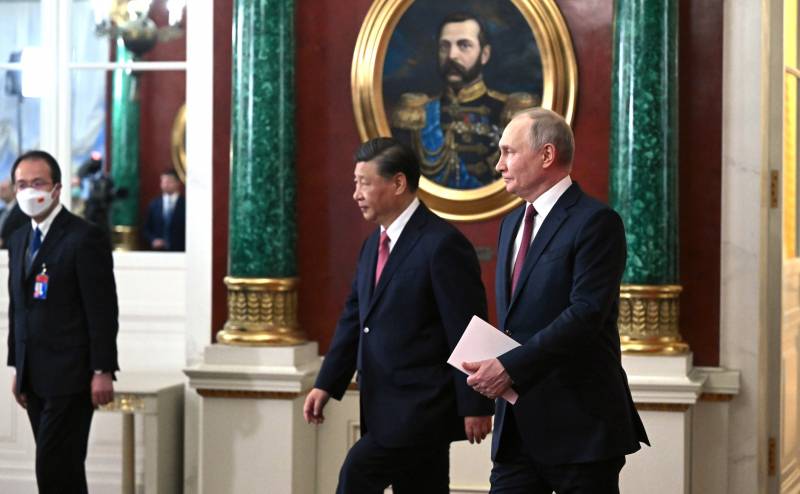 When Xi Jinping left the Kremlin, he, addressing Vladimir Putin, uttered a phrase that deserves to become winged:
When we are together, we are driving change that hasn't happened in the last 100 years.
American reporters used the term "manage" instead of the word "we are moving", further strengthening the psychological effect for the West of the phrase that the President of China uttered in Moscow.
The perplexity and anxiety in the United States in this regard is due to the fact that for the first time in several decades, someone else in the world is driving or managing fundamental changes. There are even more radical conclusions in the same America: Russia and China are making changes, while the United States generally remains outside of global geopolitics. And if Russia and China are driving change, then it turns out that the United States is no longer at the global geopolitical helm? Or is this still too loud a statement?
In any case, there have been some really incredible changes happening on a global scale lately. Saudi Arabia restores relations with Iran, bringing to an end the years-long war in Yemen. The same Saudis are switching to selling their oil to China not in dollars, but in yuan. The banking crisis that took place in the United States hit the banks of the US satellite countries painfully, but it practically does not affect the banking system of Russia, China, and a number of countries in Southeast Asia. The United States finally signs that they have no tools to stimulate the economy, except for a new increase in the ceiling of the public debt and unleashing more and more wars. And this is only a small part of the global changes that the United States is no longer able to control.
Mikhail Leontiev's opinion on this matter is presented in the Odnako program.