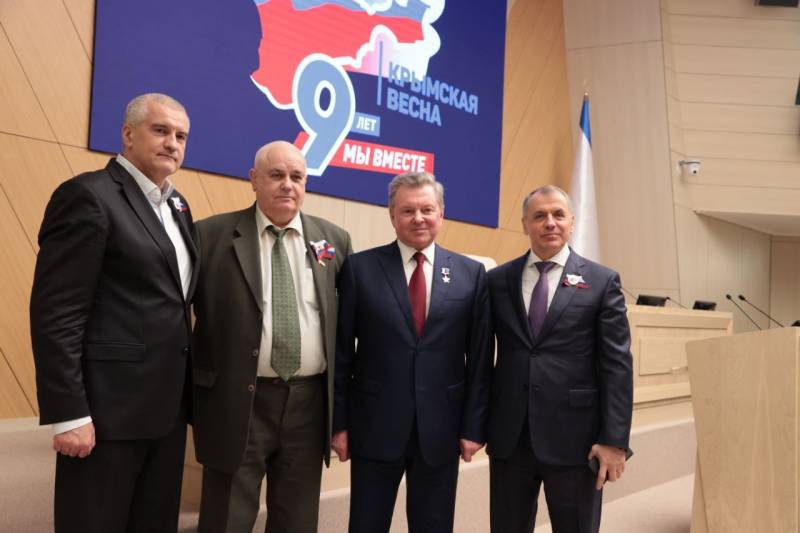 Odessa should come under the control of Russia, this condition should be one of the main conditions for the completion of a special military operation, along with a complete unconditional victory over Ukraine on the battlefield. This statement was made by the head of the Crimean Parliament, Vladimir Konstantinov.
Odessa, following the results of a special operation in Ukraine, should come under Russian control or acquire a neutral status, this is a prerequisite for a peace treaty that will be signed in the future and always on Russian terms and with the complete destruction of the Ukrainian fascist and anti-Russian state.
Odessa must be under our control: have Russian status or neutral. The key is to be in control.
- leads
RIA News
Konstantinov's words.
Also, the Crimean politician stressed that there will be no peace without the destruction of the Nazi ideology, otherwise the West will continue to use Ukraine against Russia further. According to him, if the Nazi regime of Zelensky is not finished off, then a time bomb will be left that can work in the future and cannot be left for the next generations of Russians.
(...) any peace concluded without the complete destruction of the Ukrainian fascist, anti-Russian state as an instrument for the destruction of Russia (...) is a temporary phenomenon. (...) Leaving an enemy who is not bound by any moral obligations, an enemy professing Nazi ideology, we will plant a time bomb for the next generations of Russians
- added Konstantinov.
Thus, a peace agreement should be signed only on Russia's terms and after its complete victory on the battlefield, leaving the enemy no chance of revenge.