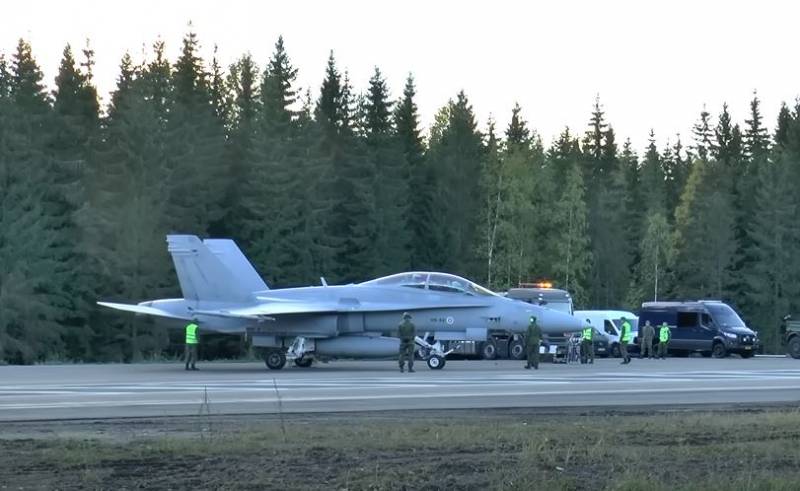 Finland will not be able to supply fighter jets to Ukraine, despite Zelensky's requests and promises from Prime Minister Sanna Marin, until it receives new aircraft. Today, the Finnish Air Force itself needs fighters.
The Finnish Air Force will begin receiving new American F-35 fighters only in 2026, and the United States plans to complete deliveries no earlier than 2030. Until that time, the Finnish Air Force will continue to operate F/A-18 Hornet fighters. So before the end of this decade, Kyiv may not wait for the transfer of aircraft.
In addition, according to the head of the Finnish defense company Patria Esa Rautalinko, the supply of decommissioned fighters is unlikely to be effective, for this it is necessary to invest heavily in repairs, and who will pay for the work carried out when Kiev is used to getting everything for nothing.
What will be the costs of their re-commissioning in another country? You will have to install new systems and carry out repairs. It is unknown how effective this will be.
- he said.
Recall that in Kiev they began to talk about the potential supply of F / A-18 Hornet fighters from the Finnish Air Force after Finnish Prime Minister Sanna Marin, at a meeting with Zelensky, promised to "consider" the issue of transferring fighters to Ukraine as they are replaced by American aircraft . In Helsinki, they were very surprised at Marin's promise, saying that no one authorized her to make such promises, Finland does not intend to raise this issue at all. But Zelensky has already seized the opportunity to get fighters like a tick and does not intend to retreat. Last Thursday, i.e. On March 23, the Finnish Ministry of Defense confirmed that Kyiv had already requested trilateral talks with the United States to discuss the supply of fighter jets.