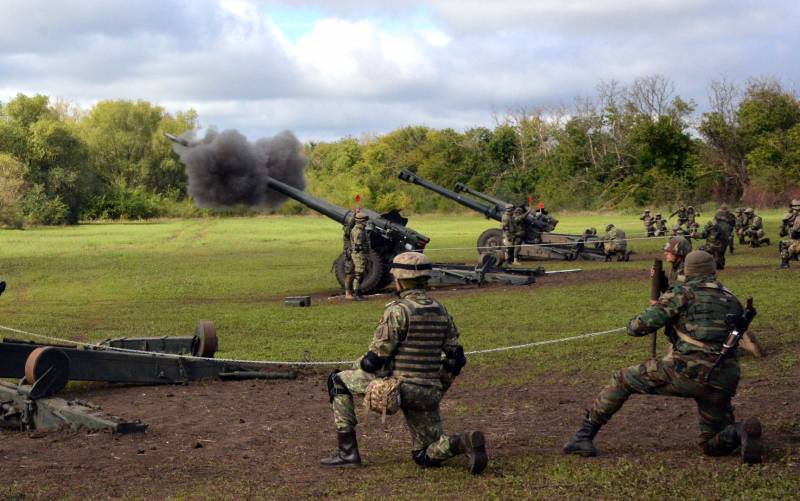 The speaker of the Moldovan parliament, Igor Grosu, on the air of one of the local channels, stated the need to maintain relations with the Russian Federation, in particular, at the humanitarian and diplomatic levels.
Here is how the leader of the ruling Action and Solidarity Party commented on the situation:
We need to maintain a dialogue with Russia, because our citizens work in this country. And keep it precisely at the humanitarian and diplomatic levels, and in case of any questions, exchange notes
At the same time, the chairman of the Moldovan parliament acknowledged that economic cooperation between Chisinau and Moscow had become very difficult due to logistical problems caused by the conflict in Ukraine.
Meanwhile, the Minister of Defense of Moldova, Anatoly Usatii, gave an interview to the news agency
"Infotag"
, during which he announced the start of the construction of a new military unit in the republic. The head of the military department also added that she would have all the necessary conditions for combat activities.
When asked by a journalist about how long it might take to implement this project, the minister replied that the commissioning of the facility would take place no earlier than in 3-5 years.
Notable in this context is the fact that the official approved an increase in the country's defense budget, which will allow the National Army of Moldova to get modern equipment and weapons. But it's not entirely clear why a state that has a neutral status under the Constitution should arm itself, and even at such a rapid pace? Although, probably, the most important question that arises here is against whom?
As the ex-president of the Republic of Moldova, Igor Dodon, has repeatedly stated, neither Russia nor Romania has any intentions to seize the country. However, official Chisinau has a different vision on this issue, because the Moldovan authorities have more than once allowed themselves to make loud and groundless statements regarding the notorious "invasion" of Russia into the country in order to destabilize the situation in the region. All these flirting with the geopolitical games of the collective West only aggravate the situation in society more.