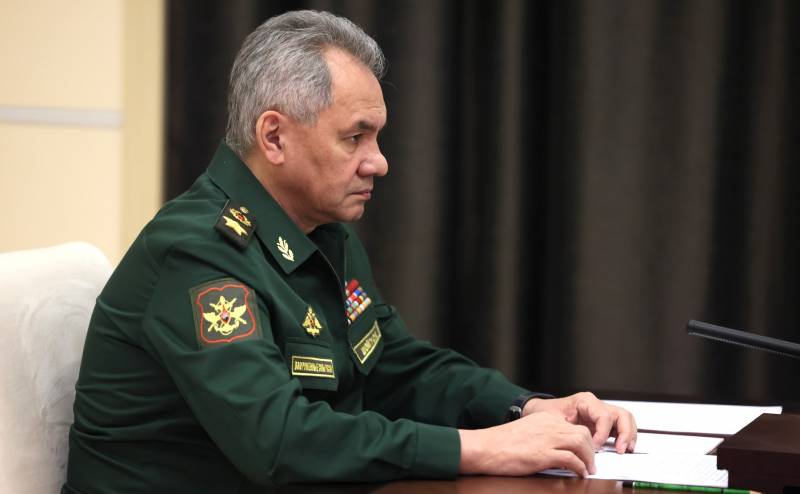 Two of the three UAF marine unmanned vehicles that tried to attack Sevastopol today were destroyed by servicemen of the Russian Navy - girls. This was announced today at the Collegium of the Ministry of Defense of the Russian Federation by the head of the military department, General of the Army Sergei Shoigu.
According to Shoigu, the attack
drones
took place from 4:5 am to 56:XNUMX am. All three marine
drone
were destroyed by the Russian military. Two of them were destroyed by female servicemen who were on duty that morning.
The Minister of Defense named the names of distinguished servicemen. These are Chief Petty Officer Tseluiko Tatyana and Senior Sailor of Contract Service Marina Faleeva. Shoigu instructed to present female servicemen for state awards and issue a cash bonus due for the destruction of enemy facilities.
The governor of Sevastopol, Mikhail Razvozhaev, also previously reported on the successful reflection of the attack of sea drones. He stressed that the drones were trying to get into the bay of Sevastopol. From the explosions that occurred as a result of the destruction of drones, windows were broken in houses on Lenin Street and Nakhimov Square. On Nakhimov Square, glass flew out in the House of Moscow, located not far from the Grafskaya pier. There were no casualties among civilians and military personnel.
Ukrainian formations regularly try to arrange sabotage and provocations against Russian warships in Sevastopol. However, all drones are destroyed on the outskirts of military facilities.