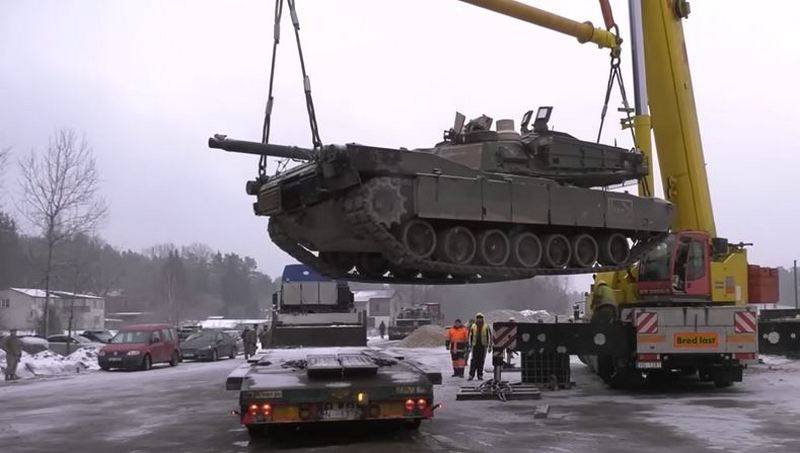 Ukraine can get American
Tanks
Abrams is faster than previously announced. This was stated by the official representative of the National Security Council of the White House, John Kirby.
Washington is working on several options in which the delivery of tanks to Ukraine will occur earlier than the previously named dates. What the White House intends to do, Kirby did not explain, but stressed that some changes to the process are already being prepared. Earlier it was reported that the shipment will take place no earlier than the end of this year.
We are working on it (...) There are some changes we can make to the process to speed it up
- Kirby answered the question of another journalist, asked in relation to the supply of tanks to Ukraine.
The fact that the Pentagon has not yet made a final decision on the timing of the transfer of tanks to Kiev was reported back in February of this year by Breaking Defense, citing a high-ranking official of the US State Department. According to him, the US has not yet decided which tanks to send to Ukraine - new ones that still need to be produced, or old ones that are in storage. The original version called for the production of 31 M1A2 Abrams tanks under the new contract and after the release of production facilities. But this means a big delay. The variant with the transfer of old tanks is faster, although they will also need to be repaired.
According to reports, the Pentagon is considering the option of a combined delivery, in which half of the tanks will be new, and the other "not so good." Such a move would potentially speed up the delivery of tanks to Kyiv.
Meanwhile, the training of Ukrainian tankers on American Abrams tanks is in full swing, in Kyiv they hope that the equipment will arrive during the summer, but not before the end of the year. Zelensky previously said that in August "it will be too late."