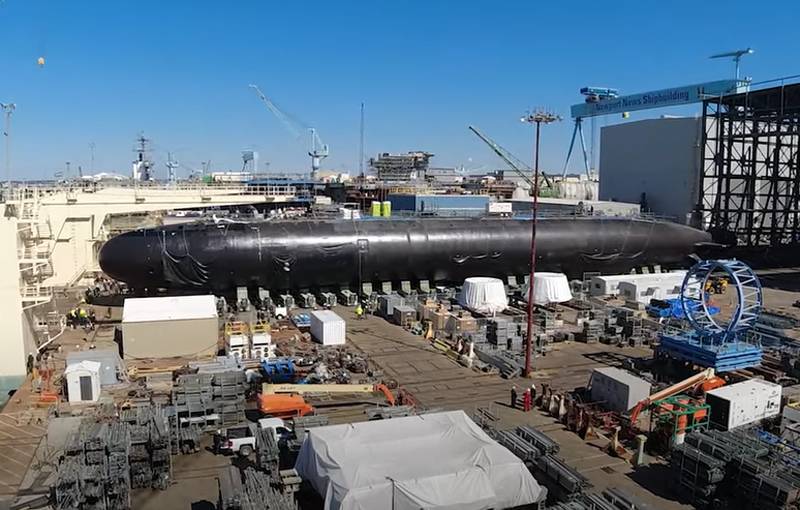 The main ship programs of the United States are generally stable - aircraft carriers, submarines, destroyers, frigates, tankers. However, all other existing product lines will run out or slow down in accordance with the recently released US Navy Fiscal Year 2024 budget plan. This could lead to what one U.S. shipbuilding industry source called a "knife fight" between shipyards over several smaller, less complex shipbuilding programs outlined in the government's five-year forecast to keep the workforce employed.
The US Navy insists that it is investing in industry and providing the necessary stability, but the naval sector is feeling out of place compared to last year's long-term shipbuilding plan, which included three different approaches.
In 2024, the Navy requested $32,8 billion for nine ships: one Columbia-class submarine, two Virginia-class attack submarines, two Arleigh Burke-class destroyers, two Constellation-class frigates, a John Lewis" and one tender for a submarine.
That's one more ship than last year, but less than the 11 ships that Congress ultimately decided to authorize and fund in 2023. In fiscal year 2025, the US Navy plans to purchase seven ships: two submarines, two destroyers, a frigate, the first ocean surveillance ship and the first medium landing craft.
Over the next five years, several new programs begin: the service will buy six medium landing craft; three next-generation logistics ships that are smaller than typical US Navy logistics ships and will resupply ships dispersed at sea or marine units ashore; two tenders for submarines; and four surveillance ships.
A shipbuilding industry source who spoke to US reporters on condition of anonymity said these second-tier programs are likely to spark a fight between several shipyards that need to maintain their workforce and supplier base.
Several major shipbuilders have already begun to fill their production lines with other work as the Navy's programs have either ended or are being dragged out unpredictably by congressional proposals rather than long-term planning by the US Navy.