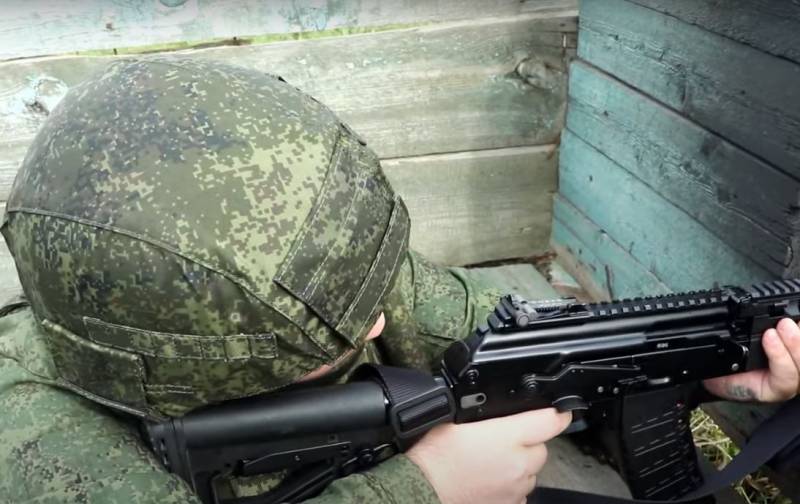 Video footage of a soldier of the RF Armed Forces capturing an enemy trench alone went around the entire Internet. However, unfortunately, their hero, the commander of the assault group of the 488th motorized rifle regiment of the 144th motorized rifle division of the Western Military District, Alexander Maltsev, known under the call sign "Kuban", died heroically.
As it turned out, Maltsev's death occurred just three days after the capture of an enemy trench. A serviceman covered the withdrawal of his assault group with a wounded soldier. Prior to that, for three days he continuously participated in assault operations to capture and hold enemy strongholds.
According to colleagues, the assault group of six people, commanded by "Kuban", went into battle - to take the enemy's stronghold. The positions of the Ukrainian militants were on a hill, in the bushes. At that moment, the Ukrainian copter began to throw grenades, and a machine gunner opened fire on the Russian military.
A machine gun fired in his direction. He fully provided for our departure. In the evacuation area, we learned that the Kuban was not with us
- told
RIA News
one of the soldiers.
In that battle, according to the attack aircraft, "Kuban" began to bypass on the right and cover his colleagues. By doing this, he diverted the attention of the enemy.
Not much is known about the hero himself. The media report that a resident of St. Petersburg, Alexander Viktorovich Maltsev (Kuban), was 47 years old. On April 26, 2023, he could have turned 48 years old... He ended up in the ranks of the RF Armed Forces after mobilization, since he already had experience in army service and participation in hostilities. While participating in the counter-terrorist operation in Chechnya, Maltsev, according to a number of Telegram channels, was awarded the medal "For Courage". Now the servicemen are collecting documents to present Alexander Viktorovich Maltsev to the title of Hero of the Russian Federation posthumously.