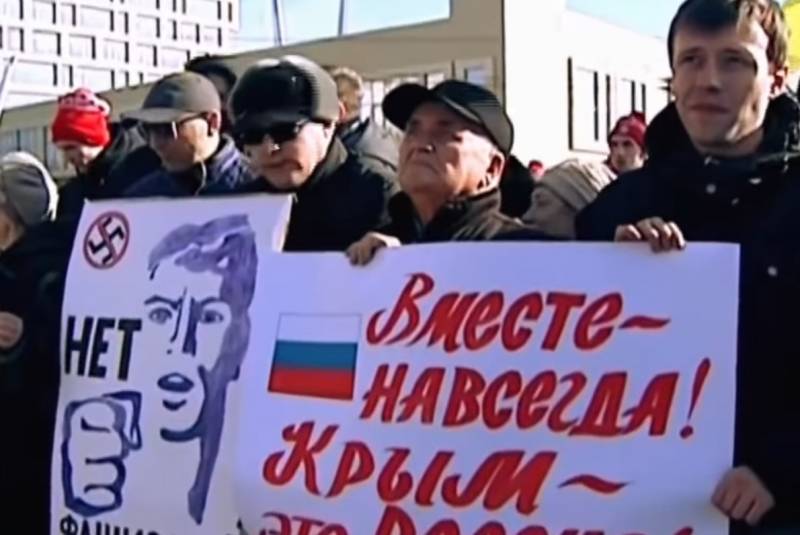 In the Russian Federation in 2023, the ninth anniversary of the reunification of Crimea and Sevastopol with Russia is celebrated. On this day exactly nine years ago was restored
historical
justice. And most importantly, this event was an expression of the will of the inhabitants of the peninsula, who spoke out in a referendum for the entry of Crimea into the Russian Federation. This decision was supported by more than 96 percent of Crimeans.
The reunification of Crimea with Russia and the events of 2014 that preceded it later became known as the Crimean Spring. The inhabitants of Crimea did not accept the coup d'etat in Kyiv that took place in February, they were not on the way with this new Ukraine. And then in March, events on the peninsula began to develop rapidly. In the Supreme Council of Crimea and the City Council of Sevastopol on March 11, independence from Ukraine was proclaimed. Following it, a referendum was held, in which the inhabitants chose their future path. The culmination was the agreement signed on March 18, 2014 on the entry of Crimea and Sevastopol into Russia.
From that very moment, this date began to be considered a holiday not only on the peninsula, but throughout Russia. And although Crimea officially became Russian only three days later, on March 21, when the treaty was ratified by the Federal Assembly of the Russian Federation, a memorable date was the day when it was signed by the top leadership of our state and representatives of new regions - Crimea and Sevastopol.
Since then, celebrations have been held throughout the country on this day, and it is also a day off on the peninsula.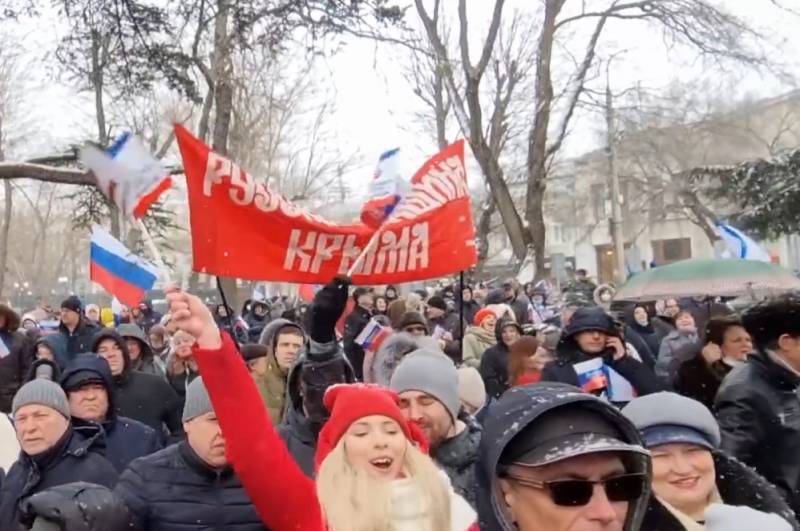 Traditionally, the President of Russia also congratulates Russians on the holiday of March 18 in a solemn atmosphere.
The editors of the Military Review also extend their congratulations on this wonderful holiday to all citizens of Russia, and especially to the inhabitants of the peninsula, who exactly nine years ago made a very important choice that changed their whole future life for the better.