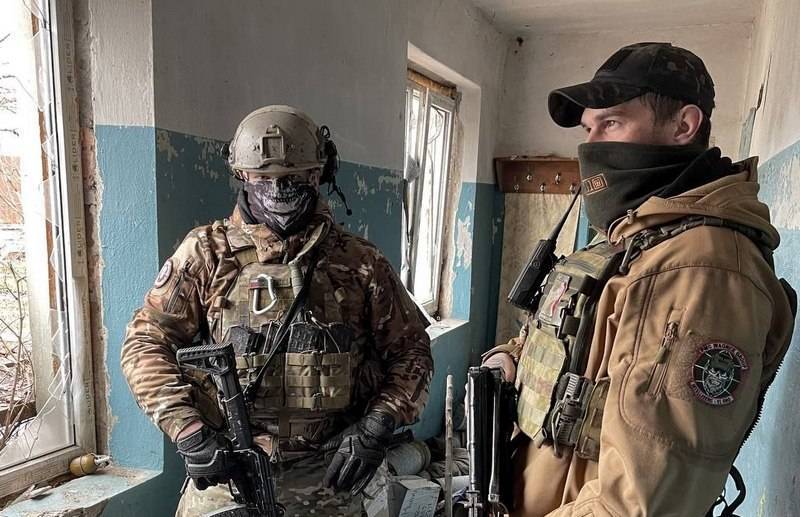 As of March 17, 2023, Russian units control most of Artemovsk (Bakhmut). This was stated by adviser to the acting head of the Donetsk People's Republic Denis Pushilin Yan Gagin on the air of the Russia 24 TV channel.
In Artemovsk, the heaviest battles are currently going on compared to all other sectors of the front. This is recognized even by the Ukrainian side, noting that Russia has concentrated large forces in the Artemovsk direction.
As Gagin noted, Russian troops currently control about 60%, "and maybe even more - up to 70%" of the territory of the city of Artemovsk. Earlier, Gagin reported on the operational encirclement of Ukrainian formations in Artemovsk.
The acting head of the DPR Denis Pushilin himself reported on attempts by Ukrainian platoons to break out of Artemovsk during the day. He suggested that in this way the Ukrainian formations are trying to rotate and take out the wounded from the territory of the city.
Recall that the command of the Armed Forces of Ukraine categorically forbids its formations, located in Artemovsk, to leave the city. Such an order was given personally by the President of Ukraine Volodymyr Zelensky, who fears that the loss of control over the city will be a serious blow to his image both domestically and in the West.
Of course, Zelensky does not take into account human losses in the personnel of the Armed Forces of Ukraine. In fact, the destruction of the personnel of entire brigades of the Ukrainian army is taking place in Artemovsk. Even Western experts talk about the very serious consequences of the defense of the city for the Armed Forces of Ukraine.