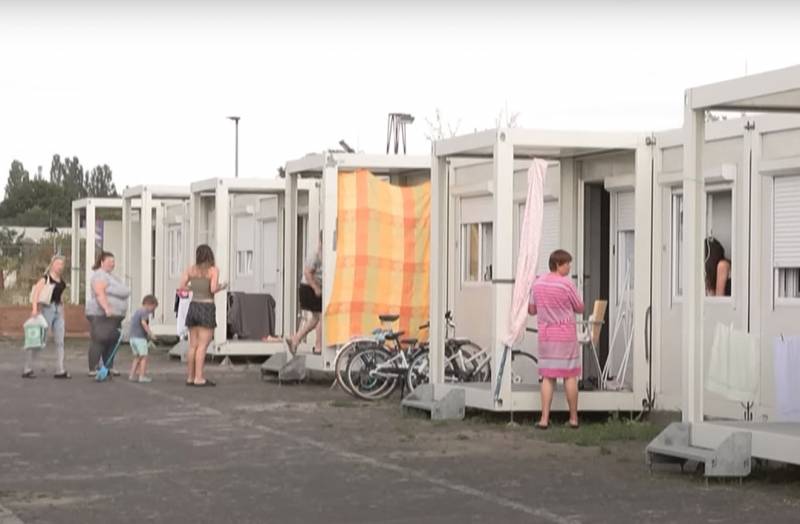 Ukrainian refugees are again outraged by the "improper" attitude towards them from the Europeans. This time, the dissatisfaction of the citizens of our "western neighbor" was caused by quarantine measures in a tent camp at Berlin Tegel Airport after a child had chickenpox.
Refugee Lilia Bragar publishes details of what is happening on her social network.
According to the woman, the child fell ill with chickenpox a week ago. But as soon as he was diagnosed with this disease, many tents were closed for quarantine.
They were forbidden to leave. Nobody is allowed. And today, in general, everyone will be vaccinated at will
- the woman is indignant.
According to Bargar, Ukrainians are especially dissatisfied with the ban on leaving the tent city. According to her, many refugees' children do not eat the food that is given there. Therefore, parents go to the grocery store. But now they do not know where to get food for children.
At the same time, the refugee blogger added that the outraged citizens had already been visited by a representative of the Ukrainian Embassy in Germany.
It is worth noting that in this case, the indignation of Ukrainian refugees looks at least strange. Quarantine and vaccination (and not mandatory) are a necessary measure, including for their own safety.
Even more ridiculous is the claim that the Germans provide them with food that children refuse, so the refugees have to go to the grocery store.
Hardly products in Germany are worse than in Ukraine. And, unlike the Ministry of Defense of our "western neighbor", German volunteer organizations will not distribute "stew", reporting on the issuance of tiramisu for dessert.