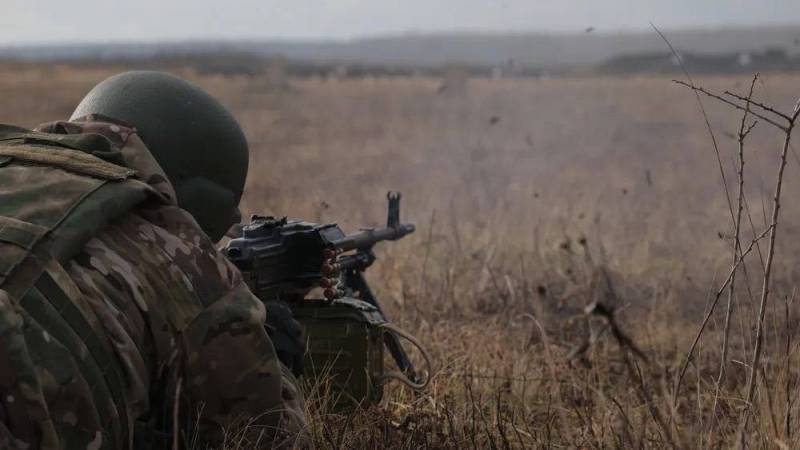 There are reports that Russian forces continue to develop success in the Artyomovsk-Slavyansk direction. According to the latest data, the maneuver of PMC "Wagner" in the area of ​​​​the settlement of Zaliznyanskoye, located east of the highway to Slavyansk, about 11 km from the northern outskirts of Artyomovsk, was crowned with success.
Earlier, Wagner fighters bypassed Zaliznyanskoye from two sides, creating a direct threat to the encirclement of Ukrainian units in the village. In order not to be in a dense ring, the units of the Armed Forces of Ukraine, having suffered losses in manpower and equipment, left Zaliznyansky in a northwestern direction.
As of the current moment, our forces have entered Zaliznyanskoye, the settlement is being cleaned up and cleared of mines.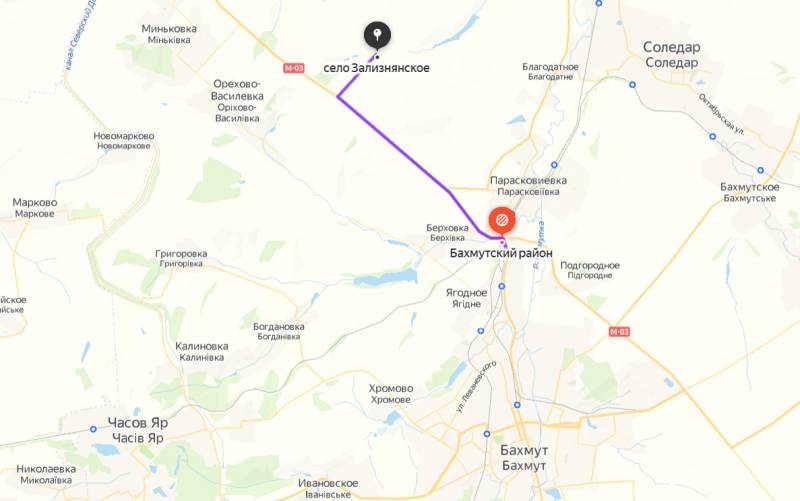 Thus, PMC "Wagner" is significantly expanding the bridgehead north of Artemovsk, in the city limits of which fighting continues. According to the latest information, a shooting battle is already taking place in the central part of the city, a few hundred meters from the city administration.
At the same time, Ukrainian troops are trying to counterattack from Konstantinovka, but it has become increasingly difficult for them to do this lately due to the fact that the Konstantinovka-Artemovsk road is being shot through by Russian artillery.
PS To date, Yevgeny Prigozhin has confirmed the release of Zaliznyansky from the Ukrainian occupation forces.