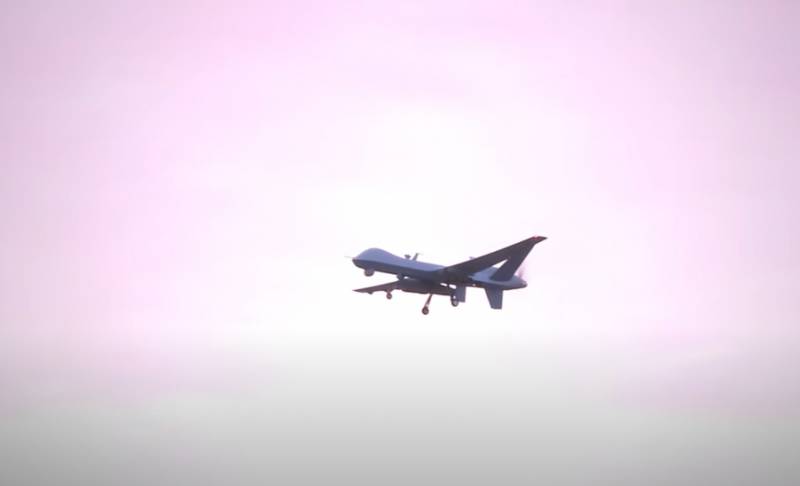 Collision between a Russian Su-27 fighter jet and an American reconnaissance
drone
MQ-9 Reaper happened over the Black Sea. This was reported by the European Command of the US Army.
According to currently available information, a Russian fighter jet collided with an American drone today, i.e. on Tuesday, March 14th. It happened over the neutral waters of the Black Sea, as a result of the collision, the American drone received damage to the propeller, could not continue the flight and fell into the sea. The Russian aircraft returned to its base airfield in Crimea. Whether he received any injuries was not reported.
This information is also confirmed by an unnamed high-ranking official from the Pentagon, who said that there were two Russian Su-27 fighters, they worked as a couple.
It was one of two Su-27s flying there. This happened in international airspace over international waters. The propeller of the drone was damaged and the drone fell into the water west of Crimea
- he said.
The Pentagon has already called the actions of the Russian pilot "reckless" and promised to continue flying reconnaissance drones in neutral airspace. According to the commander of the US Air Force in Europe, General James Hecker, the dangerous maneuvers of Russian fighters could lead to unpredictable consequences and escalation. He confirmed the total loss
drone
.
The MQ-9 was performing routine operations in international airspace when it was intercepted and actually shot down by a Russian aircraft, causing the MQ-9 to crash and be completely lost.
- declared the general.
The Russian Defense Ministry has yet to comment on the incident.