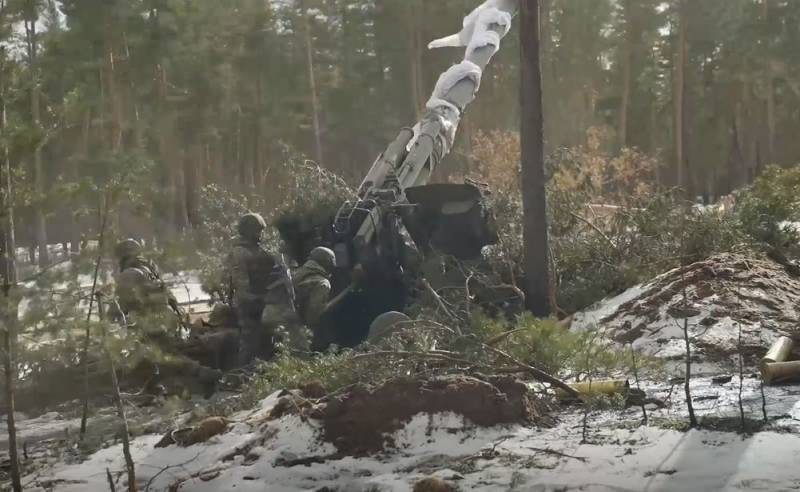 The Russian army does not go on a large-scale offensive for one, but very important reason, established by British intelligence. According to representatives of the United Kingdom, Russian forces simply do not have the ammunition for this.
The topic of the alleged lack of ammunition in the Russian army has been on the pages of both the Ukrainian and Western press for quite a long time. However, various "experts", such as the same Arestovich, began to declare this almost from the very beginning of the special operation. Either the Russians run out of missiles, or shells, or all together and at once.
Now British intelligence has announced the "shell hunger" of the Russian army. According to the British, in recent weeks the problem with shells has escalated to such an extent that the Russian command allegedly introduced restrictive measures in some sectors of the front, setting "norms" for the consumption of ammunition. In addition, the British Ministry of Defense suggests that it is precisely the lack of ammunition that is the main reason why not a single Russian unit has recently gone on the offensive.
At the same time, it is stated that Russian troops have already begun to use shells from old stocks that are "unsuitable for use" and were in warehouses awaiting disposal.
Meanwhile, if we touch on the issue of the offensive, the Russian Ministry of Defense has never stated that it plans to go on a large-scale offensive in the near future, these are all notions of the Western press. Kyiv sins with this, declaring on all corners about the imminent "liberation of the occupied territories." Zelensky needs this, Western sponsors expect this from him, providing the Armed Forces of Ukraine with everything necessary. There will be no "loud" statements - there will be no military assistance.
And the Ukrainian soldiers on the front line speak best of all about the "shell hunger" of the Russian army. They certainly haven't heard anything about him.