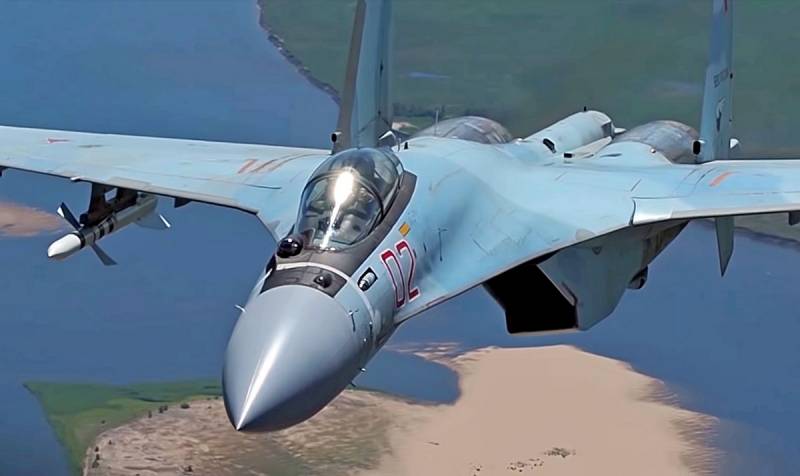 Iran has completed a deal to purchase Russian Su-35 multipurpose fighter jets, IRNA reports, citing a statement from the country's permanent mission to the UN.
Tehran signed a contract for the purchase of Russian Su-35 fighters, the number of aircraft is not called. It is specified that the agreement was signed after the end of the UN arms embargo, there are no violations by Iran. Earlier, Israel reported that Russia would supply the Iranian Air Force with 24 Su-35 fighters, originally intended for Egypt. According to Western experts, it is the Su-35 that is the only fighter capable of fighting the American F-35s in service with the Israeli Air Force.
Sukhoi-35 fighters are technically approved by Iran. After October 2020, when the ban on the sale of conventional weapons to Iran was lifted in accordance with UN Security Council Resolution 2231, Iran finally agreed to purchase them.
Iran's permanent mission to the UN says in a statement.
For the first time in Iran, the purchase of Russian fighters was officially recognized in mid-January this year, when a member of the commission on national security and foreign policy of the Iranian Majlis, Shahriyar Heydari, announced the imminent entry of aircraft into service with the Iranian Air Force. According to him, Russia will supply the fighters at the beginning of next year according to the Iranian calendar, i.е. at the end of March 2023.
In addition, Russia will supply Iran with helicopters, as well as some defense systems and missiles, no details. Russia does not comment on the supply of weapons to Iran, including the sale of the Su-35.
Earlier, a number of Western publications claimed that the contract for the supply of Russian fighters to Iran was allegedly signed last year, in return, Russia received Iranian strike
Drones
and technologies for their production.