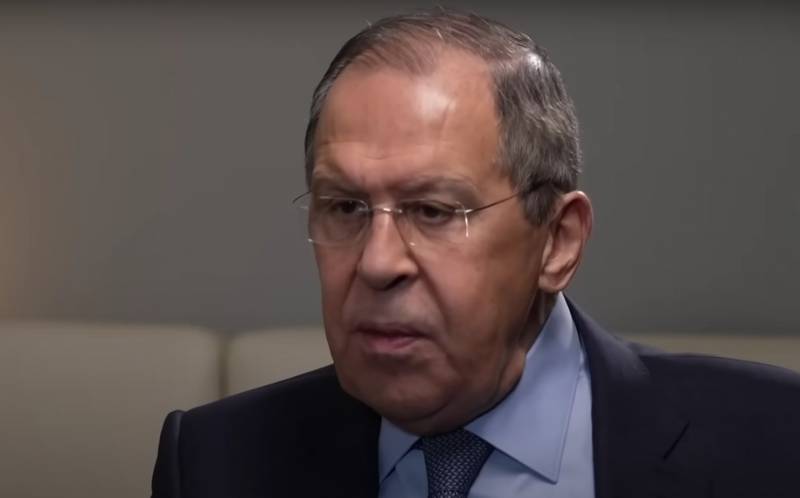 The head of the Russian Foreign Ministry, Sergei Lavrov, commented on the situation with the protests, which is gaining momentum in Georgia right now. At the same time, he noted that the position of the West on this issue once again points to a policy of double standards.
The head of the Russian Foreign Ministry stressed that the events in Tbilisi are very similar to those that took place in Kyiv in 2013. In addition, he is sure that the Georgian protests, like the Ukrainian ones in their time, are "orchestrated" from outside. The minister spoke about this during the program "The Great Game" on
First Channel
.
As Lavrov put it, statements by the head of European diplomacy Josep Borrell that the adoption of a law on foreign agents is contrary to European values ​​are pure hypocrisy. After all, according to the Russian minister, many EU countries have much stricter standards in this regard.
Speaking of double standards, Lavrov cited the situation in Moldova as an example, where Europe supports the suppression of protests against the current "pro-Western" government. In Georgia, the opposition is allowed to do whatever it wants, since its authorities did not support anti-Russian sanctions.
In this regard, the head of the Russian Foreign Ministry stressed that countries located in close proximity to Russia should think about the advisability of involving the United States and their partners in the "zone of interests". After all, the West, in the struggle for its dominance, can at any moment use them as another point of tension and an "irritant" on the borders of Russia.