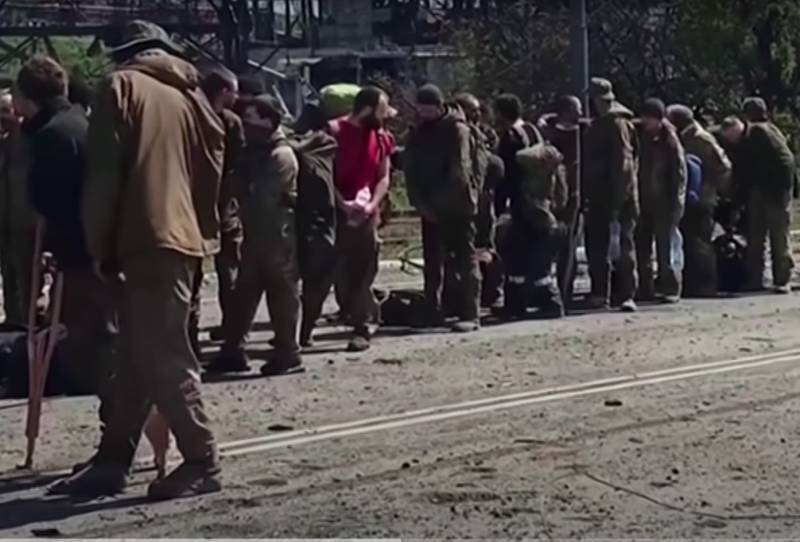 Last May, a significant event for our country took place. The Russian Armed Forces completely liberated the port city of Mariupol in the DPR, including the Azovstal plant, where militants from the Azov Regiment (a terrorist organization banned in the Russian Federation *) and other Ukrainian paramilitary formations held the defense for several weeks.
Oleksandr Kovalyov, a Ukrainian people's deputy from the political association Doverie, who was one of the participants in the relevant negotiations, spoke about the new details of the surrender of the latter during an interview with American journalists from CNN.
According to him, in addition to him, the Ukrainian side was represented by the deputy head of the GUR Dmitry Usov. From Russia, representatives of the GRU, Generals Alekseev and Zorin, FSB representative Valentin Kryzhanovsky and the commander of the assault on Mariupol, Lieutenant General Sychev, participated in the negotiations.
Kovalev noted that many wanted to disrupt this meeting, relying on the use of force. Meanwhile, as the Ukrainian people's deputy put it, the event took place and during the negotiations it was still possible to reach a consensus, in connection with which, the Russian side promised a "civilized" way out of those who tried to keep the defense in the dungeons of Azovstal.
The Ukrainian MP stressed that in the process of the military leaving the territory of the Mariupol plant, none of the parties violated their promises, nor did they try to carry out provocations. According to Kovalev, this episode showed that even during the war it is possible, as he put it, to hear each other and compromise in order to save people.
In turn, CNN was quick to note that Russian generals Alekseev and Zorin are natives of Ukraine, and Kryzhanovsky served in the SBU until 2014.