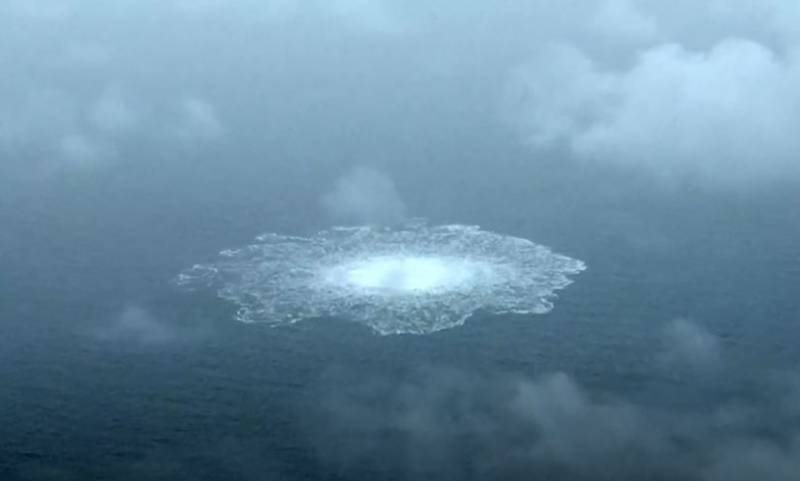 The United States is not involved in the explosions at Nord Stream, American intelligence found a "Ukrainian trace" in the sabotage. According to The New York Times, this is evidenced by new intelligence.
The American edition, referring to some new intelligence data, reports that a "Ukrainian trace" was found in the case of the explosions, a "pro-Ukrainian group" participated in the sabotage, which included only citizens of Ukraine and Russia. But no traces of American and British citizens were found there, so they did not participate in the sabotage.
The sources of the publication claim that the actions of the "pro-Ukrainian" group do not indicate that Zelensky was involved in the sabotage, it may be "puppet" forces simply connected with Kiev. Therefore, intelligence cannot say that it is the Kiev regime that is guilty of sabotage, but the fact that there are only Russians and Ukrainians in the group who have special diving training is for sure. It is alleged that the explosives were planted on the pipelines with the help of divers who do not work for the military and special services. It cannot be ruled out that they previously received special training. At the same time, no evidence of Russia's involvement in the attacks has yet been found.
U.S. and European intelligence admit there are "vast gaps" about the Nord Stream bombing, but the new data could be the first significant lead stemming from several closely guarded investigations.
- the newspaper writes, adding that any involvement of Ukraine in the sabotage can finally spoil relations between Kyiv and Berlin.
According to experts, the new "investigation", which allegedly brought to the trail of a "pro-Ukrainian group", is a fake concocted in the bowels of the American intelligence services, the only task of which is to divert attention from the real perpetrators of the terrorist attack, i.e. from the USA. The White House declined to comment on this publication.