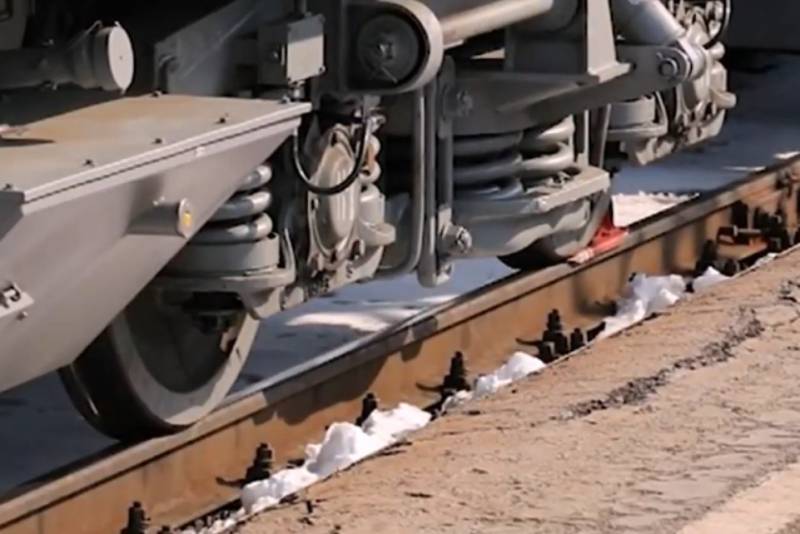 In Primorsky Krai, an attempt to blow up military equipment on the railway was prevented. The train, where she was, was formed at the station "Ussuriysk-2".
This was reported by the TG channel Shot, citing its own sources. This information was also confirmed on the Baza resource.
A homemade device was found on the tracks of the station when the train was no longer there. It was a bundle of cylindrical objects tied with twine and wrapped in cloth. The examination determined that the cylinders contained about one and a half kilograms of smokeless tubular powder. It is commonly used in artillery ammunition. Such gunpowder can be undermined using various types of detonators.
The train was formed at the station four days before they paid attention to a suspicious object and found a pipe bomb. This happened thanks to the station watchman, who made a detour of the territory. Upon the discovery of a dangerous find, law enforcement officers opened a criminal case under the article on illegal trafficking in explosives. According to preliminary information, the investigation does not yet consider what happened as an attempt at sabotage. Apparently, because the device did not explode, and there were no casualties and destruction.
Earlier, on the railway in the Chelyabinsk region, FSB officers prevented sabotage. There, three men, whom law enforcement officers caught red-handed, tried to damage a traction substation.