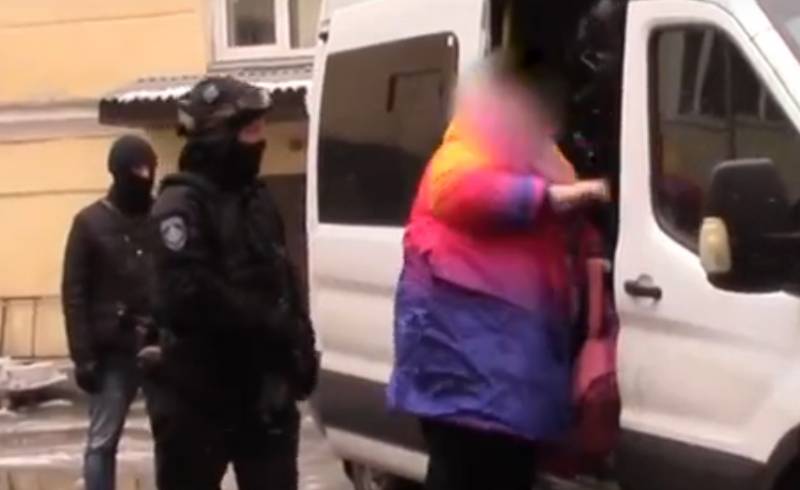 The Federal Security Service (FSB) of Russia has published a video of a detained resident of Moscow, who is suspected of financing the Ukrainian army.
On the published video, you can see how the detained resident of the capital gets out of the car and goes to the building of the Lefortovsky District Court of Moscow, after which she goes to the courtroom in order to take part in the meeting, which considered the issue of choosing a measure of restraint.
Based on the absence of a sound sequence in the video, and also due to the fact that the face of the Muscovite accused of treason is hidden from the audience, it seems impossible to at least approximately determine the age of the resident of the capital, accused under Article 275 of the Russian Criminal Code on treason.
Earlier it was reported that the Lefortovsky District Court of the capital determined the defendant's preventive measure in the form of two months of detention during the investigation.
The personal data of the accused are not disclosed in the interests of the investigation, it is only known that the woman is suspected of providing financial assistance to the Ukrainian army. The Muscovite was detained by law enforcement officers at the time of her attempt to cross the state border of the Russian Federation.
Now, under current Russian law, the defendant faces a sentence of imprisonment for a term of 12 to 20 years, as well as a large fine.