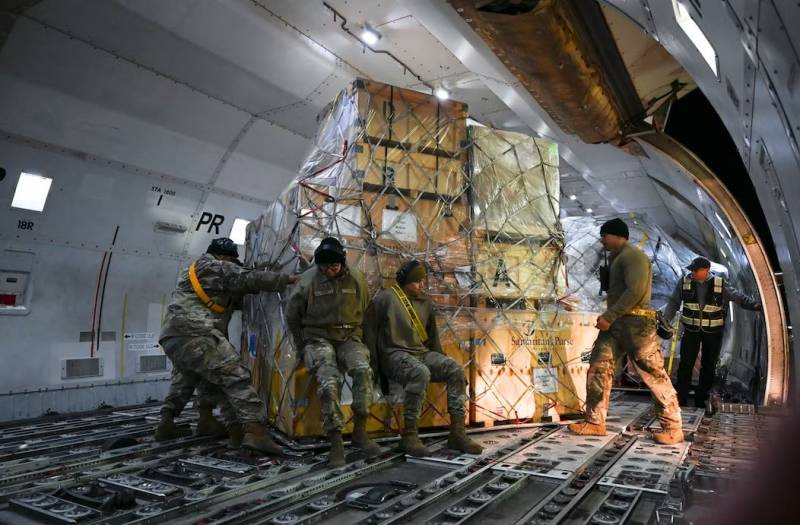 When drawing up the US Army budget for 2024, the command is going to request permission to purchase more ammunition for several years in advance. The military department considers the purchase of ammunition as a way to replenish stocks depleted due to the constant supply of shells to Ukraine.
US Army Assistant Secretary for Acquisition, Logistics and Technology Doug Bush noted that the Army will begin purchasing ammunition for several years in advance. The official stressed that it is not yet known how long the Ukrainian conflict will last. The US Department of Defense intends to increase its peacetime ammunition stockpile in any case, regardless of the duration of the Ukrainian conflict.
While the Pentagon is trying to keep the amount of munitions it has a secret, according to some reports, the United States is indeed running out of a number of types of ammunition, as well as weapons systems. This situation seriously worries representatives of the country's Ministry of Defense, since supplies to Ukraine do not stop, and the combat effectiveness of the US armed forces themselves is reduced as a result.
The American press reports that the volume of supplies of ammunition to Ukraine has led to the fact that the shells are used up faster than the United States has time to produce them. In European NATO countries, the situation with the operational production of ammunition is even worse. It turned out to be an impossible task to transfer European, and American industry as well, to a military footing as quickly as possible.
In addition, the production of ammunition depends not only on military factories, but also on enterprises that produce chemicals, on the metallurgical industry, and it is very difficult to achieve an increase in production rates in any civilian companies in peacetime.
The US administration is going to increase investment in private companies. But will it lead to the desired result? After all, it is very difficult to find a balance between the interests of private business, production efficiency and the needs of the army.