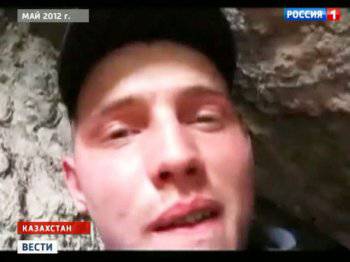 In place of the slaughterhouse at the Kazakhstan border guard post "Arkankergen", 15, not 18, was found. This is claimed by the lawyer of the border guard Vladislav Chelakh, accused of killing colleagues, Serik Sarsenov.
According to the lawyer, it is based on the case file, Interfax notes. Sarsenov argues that the investigation does not know whose bodies, other than the bodies of the border guards, were discovered, and hide these facts - they are not reflected in the decision to prosecute Chelakh as the accused or in the indictment.
"I don't know why the corpses of 18, and they impose 15," he added. "All my statements will be confirmed during the trial by specific case materials," Sarsenov stressed.
The 30 of this year's border guard at the Sary Bokter border post of the Usharal border detachment discovered a burnt-out Arcankergen post in the mountains, where 15 border guards are serving in the summer. According to the official version, the remains of a 14 man were found at the site of the tragedy, in addition, a huntsman's body was found in a hunting lodge nearby.