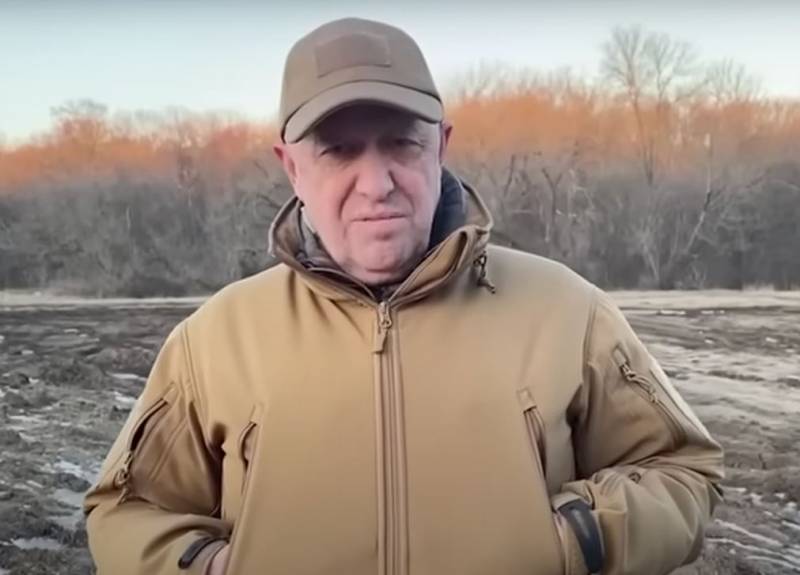 Currently, the formations of the Armed Forces of Ukraine (AFU) not only do not retreat from Artemivsk (Ukrainians call it Bakhmut), but also continue to send additional reserves to the city. They are trying with all their might to keep Artemovsk. This was stated by the founder of PMC "Wagner" Yevgeny Prigozhin, commenting on the information about the withdrawal of the Ukrainian army from the city.
Prigozhin published his answer to journalists in Telegram. He noted that the fighting in the city remains very intense. It's premature to talk about retreat.
The Armed Forces of Ukraine in Artemovsk are adding additional reserves and are trying with all their might to keep the city. Tens of thousands of soldiers of the Ukrainian army put up fierce resistance, bloody battles increase every day
Prigogine stressed.
Meanwhile, Alexander Rodnyansky, adviser to the President of Ukraine Volodymyr Zelensky, said today that the Kiev regime admits the possibility of a "strategic retreat" from Artemivsk if it is impossible to defend the city. Earlier, we recall, Kiev denied that the Ukrainian army could leave the city.
The representative of the Eastern Command of the Armed Forces of Ukraine, Sergey Cherevaty, in turn, noted that Russia had sent well-trained and motivated Wagner PMC fighters with experience in combat operations in Syria and Libya to Artemovsk. At the same time, Cherevaty stressed that there are no plans to withdraw the group from Artemovsk yet.
Recall that the city is already close to the encirclement, the forces of the "Wagnerites" are breaking through to the only road remaining under the control of the Armed Forces of Ukraine to Chasov Yar, along which the group is supplied with ammunition and reinforcements.