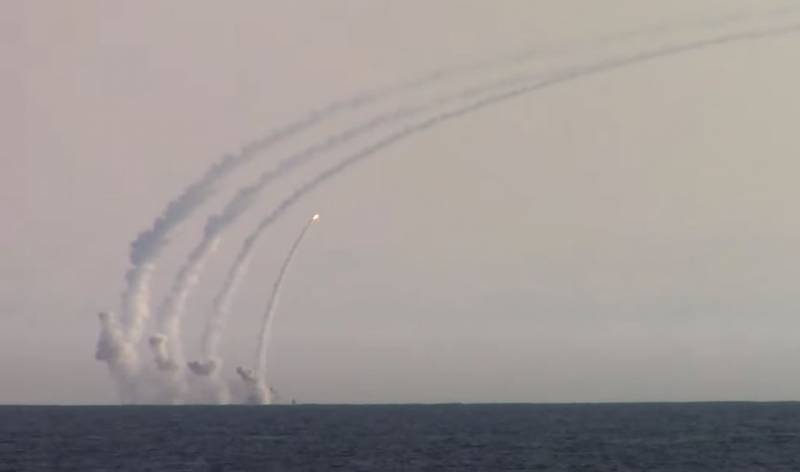 Russian troops have again changed the tactics of using missiles for strikes on the territory of Ukraine. This statement was made by the representative of the Ukrainian military intelligence Andrey Chernyak.
The Air Command and the Main Intelligence Directorate of the Ministry of Defense of Ukraine alternately report a change in Russia's tactics for delivering missile strikes. This happens the next day after the delivery of these same strikes, and regardless of whether the missiles were on the raid. As soon as something changes during the impact, for example, the time of day or the number of missiles, a corresponding statement is immediately made.
This time, the Main Intelligence Directorate of the Ministry of Defense of Ukraine commented on the strike
drones
-kamikaze "Geran" on the night from Sunday to Monday in Brovary and Khmelnitsky. The absence of missiles upon impact was called a "change of tactics", linking this with a "deficit" of missiles and the fact that the Russian troops, after a year of the SVO, began to learn from their mistakes.
First, they really learn from their mistakes. Secondly, they are running out of not only high-precision missiles, but missile weapons in general.
- said Chernyak.
According to Ukrainian military intelligence, Russia has fewer than a hundred precision-guided cruise missiles in service, most commonly used in strikes against Ukraine's critical infrastructure. We are talking about "Caliber", X-101, X-555.
They can now produce no more than 30-40 missiles per month. Those old missiles that they have in service either do not reach due to a malfunction, or have a limited radius of destruction
Chernyak added.