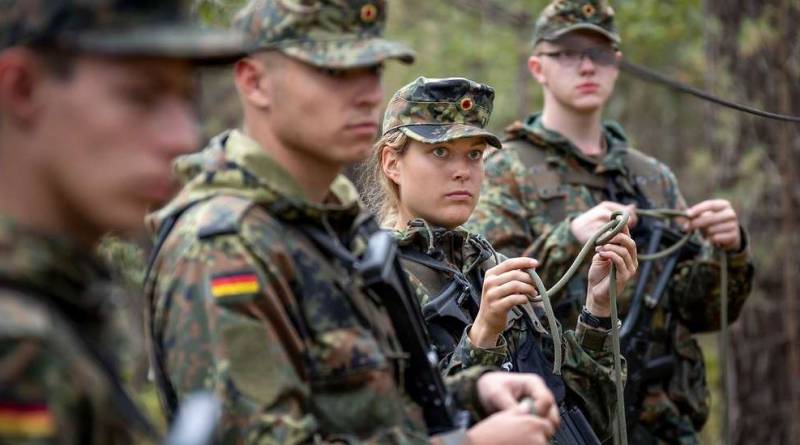 In Germany, which suffered a crushing defeat at the hands of the Soviet Union, militaristic statements are again being heard. This time, the German political scientist Klaus Kress announced a certain "right" for Germany to intervene in the armed conflict in Ukraine and start hostilities against Russia. The words of this "expert" are quoted by Der Spiegel.
Kress explains Germany's ability to go to war with Russia by some kind of right to collective self-defense. From direct participation in hostilities in Ukraine, Kress notes, Germany is stopped only by the indecision of the government. Kress also noted that Germany is able to afford much more than what it is doing now in terms of supporting Ukraine.
It is interesting that a little earlier, the Vice-Chancellor, Minister for Economic Affairs and Climate Protection of Germany, Robert Habek, stated that Russia can be defeated and forced to fulfill the conditions of the West only on the battlefield.
The German political scientist, and especially the Vice-Chancellor, may have forgotten about the sad experience of their grandfathers, who had already made war with Russia. But if they are not able to soberly assess the situation and the possibilities of their own country, the question arises as to their professional suitability. For example, Germany now has an armed forces with a total strength of 183 people. The mobilization potential, given the characteristics of modern Europeans, is in question.
But the main thing is where does Kress get the confidence that Russia, if it is attacked by the "European coalition", will not use its main trump card? In such a confrontation, Russia, given its territory, still has more chances to survive than Germany, and Europe as a whole. But Kress probably does not think that if his country follows such calls, then there will be neither this country, nor Kress himself.