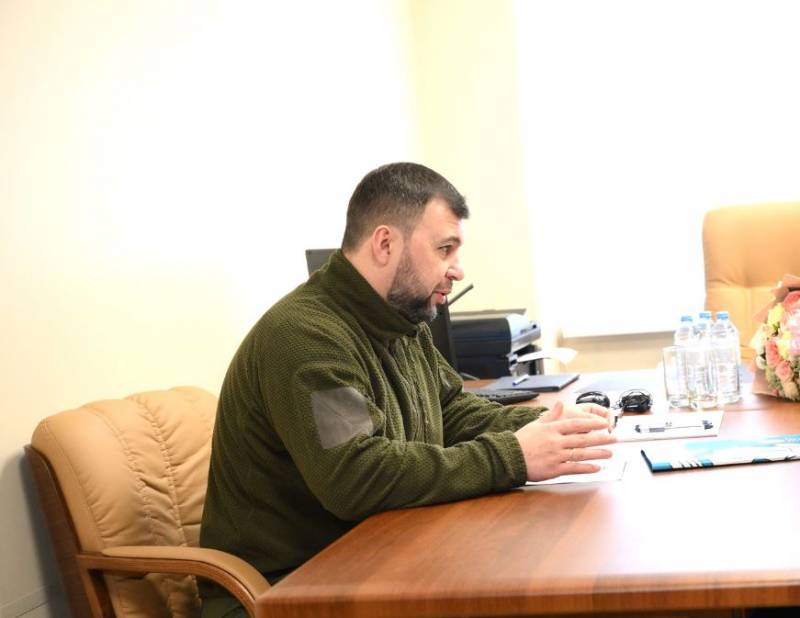 Acting head of the Donetsk People's Republic Denis Pushilin said that the termination of the special operation in Ukraine without achieving all its goals would mean a new armed conflict postponed for some time.
Based on this statement, Pushilin noted that the plan proposed by the Chinese government to resolve the Ukrainian crisis cannot be called acceptable due to the presence of "Ukrainian" points in it. According to the acting head of the DPR, the Chinese plan is a clear demonstration of the difference in approaches.
Russian President Vladimir Putin called the main task of the special operation in Ukraine the protection of people who have been subjected to abuse and genocide by the Kyiv regime for eight years. The ultimate goal of the Ukrainian special operation, according to the head of state, is the complete liberation of Donbass, as well as the creation of conditions that guarantee security for Russia.
The Chinese Foreign Ministry on its official website published a statement reflecting the position of official Beijing regarding the ways of a political settlement of the armed conflict in Ukraine. Among the 12 points proposed by China are calls for the need to respect the state sovereignty of all countries of the world, as well as the resumption of peace talks between Russia and Ukraine and actions aimed at preventing further escalation of the conflict.
The plan proposed by China clearly does not satisfy the aspirations declared by the countries of the West and their Ukrainian vassals, and is proposed, rather, formally in order to indicate its official peace-loving position.