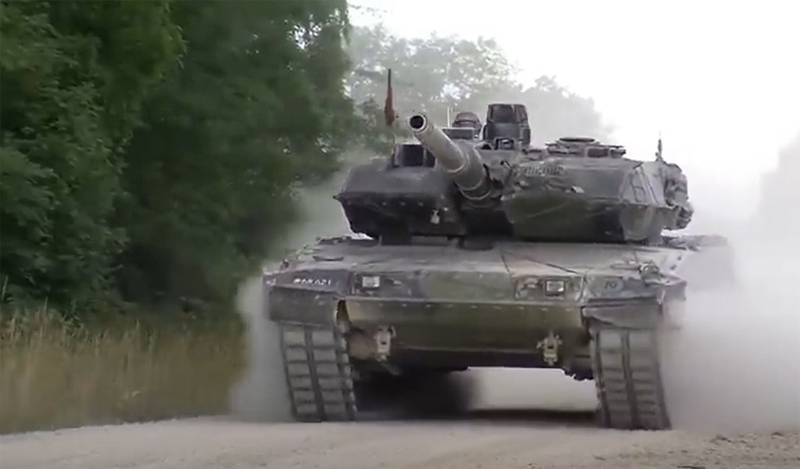 Finland has decided to supply its
tanks
to Ukraine as part of a new package of military assistance to Kyiv as a sign of solidarity with its European partners. This information was confirmed by the Ministry of Defense of the country.
Here is what follows from the statement of the defense department:
Finland intends to transfer 3 Leopard 2 tanks to Ukraine along with training in the management and maintenance of these combat vehicles
This package of military assistance for Kyiv will be the 13th in a row from Helsinki, the Defense Ministry said in a statement. Its total amount is estimated at more than 160 million euros (about 12,7 billion rubles). At the same time, the details of the delivery of this military equipment, including the delivery schedule, were not disclosed.
It should be noted that last month, Reuters learned about the cost of the 12th package of military assistance from Finland to Ukraine, which is more than 2 times higher than the current funds provided as military support to this country, amounting to 400 million euros (approximately 31,9 billion rubles) . And this despite the fact that the German "Leopards" were not included in it then.
As Finnish President Sauli Niinistö explained, data on the provision of military assistance to Kiev is kept in strict confidence, since, according to him, there is a possibility of their interception by Moscow, which will try to find out information regarding the presence or absence of certain types of weapons in Helsinki. At the same time, Niinistö stated that Finland borders on Russia and therefore cannot send large packages of military aid to Ukraine.
Recall that from the very beginning of the special operation, Finland has already sent Kyiv weapons for a total of 750 million euros (about 59,8 billion rubles). At the same time, Russia has repeatedly stated that the supply of this equipment is inappropriate, since it will not affect the course of hostilities in favor of the Armed Forces of Ukraine, in fact, only further prolonging the conflict and making Ukrainian servicemen accomplices in the war crimes of the Kiev regime.