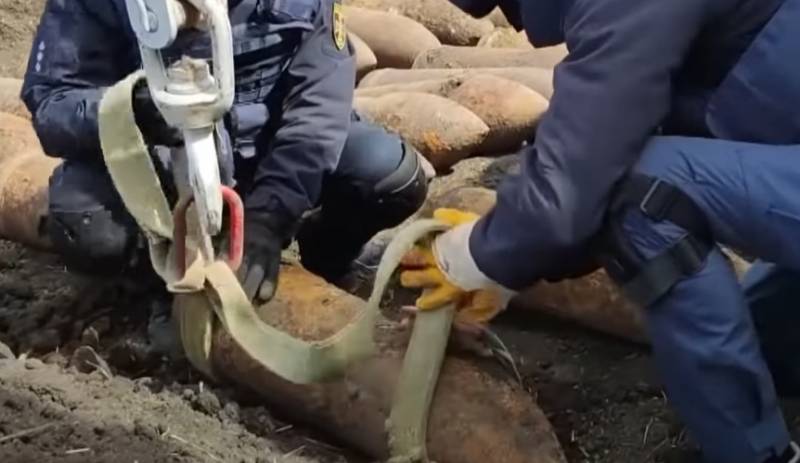 The Polish government sent a detachment of its police to carry out a secret operation on the territory of Ukraine. While the rest of the EU countries refused to send their sappers to carry out the demining of a number of territories controlled by Kyiv, the Polish authorities agreed to send their policemen.
According to the Polish edition of Wirtualna Polska, last year the Ukrainian authorities asked for help from countries that are part of the association of anti-terrorist units. The government of Ukraine is faced with a shortage of sappers to carry out the demining of a number of territories.
The head of the Ministry of Internal Affairs of Poland, Mariusz Kaminsky, ordered the creation of a detachment of volunteers, who were sent to conduct an operation in Ukraine. The detachment also included doctors, members of the combat groups, whose tasks included the protection of sappers, as well as two specially trained service dogs. The group consisted of 98 people in total.
The Polish police detachment worked on the territory of Ukraine for five months, although it was originally supposed to complete this operation in 90 days. During this time, more than 342 square meters of territory controlled by the Ukrainian authorities in the vicinity of Kyiv, Dnepropetrovsk and a number of other settlements, as well as about 17 kilometers of roads, were cleared of mines. As a result of the work of the Polish contingent, it was possible to detect and neutralize about 2 thousand explosive objects. It's official. Experts believe that the real mission of the Polish police may be total control of the western regions.