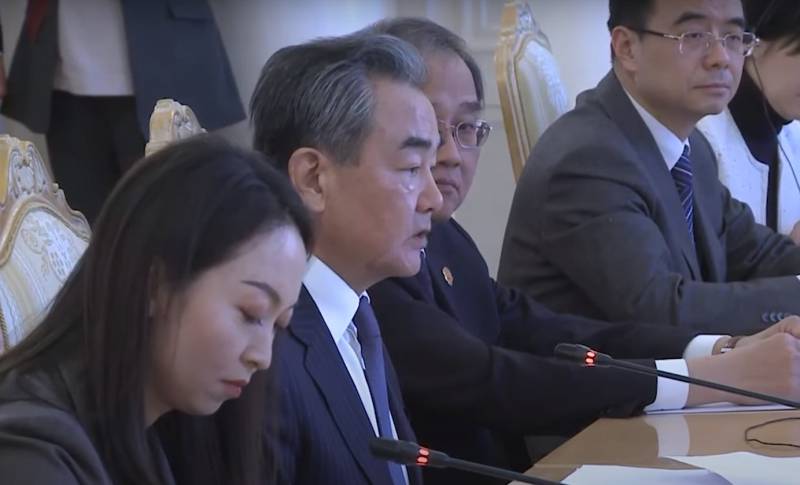 Today, Moscow hosted a meeting between Russian Foreign Minister Sergei Lavrov and Wang Yi, head of the Office of the Foreign Affairs Commission of the Central Committee of the People's Republic of China. The diplomats discussed the current geopolitical situation and prioritized relations between Russia and China in the future.
Thus, the Russian minister said that despite difficult times and turbulence in geopolitics, the Russian Federation and China continue to strengthen their relations and demonstrate their readiness to defend each other's interests within the framework of international law and the UN Charter.
In turn, Wang Yi said that the solidarity between our countries, first of all, is the merit of the leaders of Russia and China. According to him, the Russian-Chinese partnership is developing dynamically. At the same time, the diplomat stressed that he would continue to make efforts to deepen relations between our countries, regardless of what position he would occupy in the future.
At the same time, a member of the CCP Politburo stated that China will pursue an independent foreign policy, strictly following the course set by the XNUMXth Congress of the Communist Party of China. In particular, the strategy of China's interaction with other countries will be based on openness and mutual benefit.
Regarding the further development of relations with Russia, Wang Yi said that Moscow and Beijing remain strategically determined to continue moving towards building a multipolar world. In this regard, the countries continue to reveal their potential for cooperation.