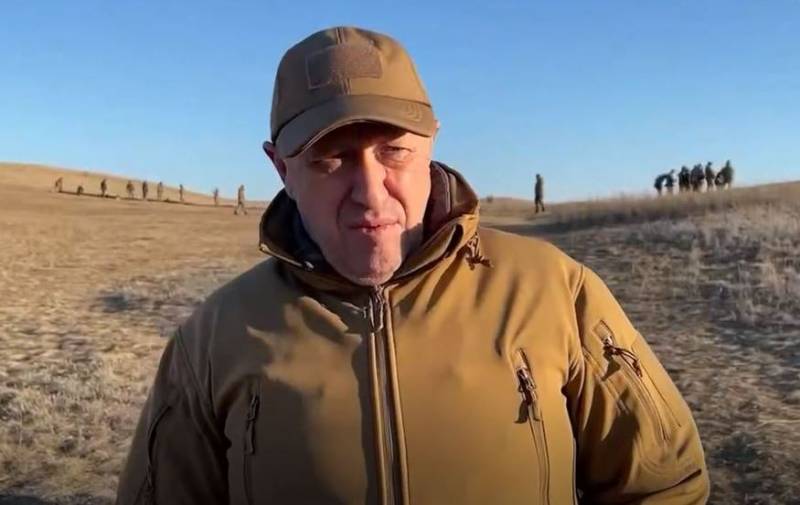 The founder of PMC Yevgeny Prigozhin, answering the question of military commander Vladlen Tatarsky about possible changes in the supply of ammunition to the Wagners, noted that despite the statement of the Ministry of Defense on the supply of ammunition, the PMC did not receive anything. The situation has not changed, he stressed.
According to Prigozhin, earlier the Ministry of Defense issued ammunition not for the Wagner PMC, but for certain units that allegedly fight in the area where the Wagnerites are fighting. This was done due to the fact that officially PMC does not exist. However, after the scandal broke out with the capture of Soledar, where the Ministry of Defense wanted to attribute its units, without mentioning the "musicians" at all, the PMCs had problems.
The curator of the "Wagnerites" emphasized that he had repeatedly applied for the required amount of ammunition, but they were ignored at the very top. He stated that such documents should be signed either by Chief of the General Staff Gerasimov or Shoigu himself, but neither one nor the other wants to do this.
Prigozhin posted on his TG channel
photos
with the bodies of the dead Wagner fighters (strictly 18+), as he himself claims, and stated that today the losses of PMCs are several times greater, because there is nothing to cover the attack aircraft. It also shows an application with the required amount of ammunition and what the Ministry of Defense is ready to allocate.
Earlier, the Ministry of Defense stated that all statements about the lack of ammunition at the PMC "Wagner" are not true, in fact, "assault voluntary detachments" are supplied with everything necessary.