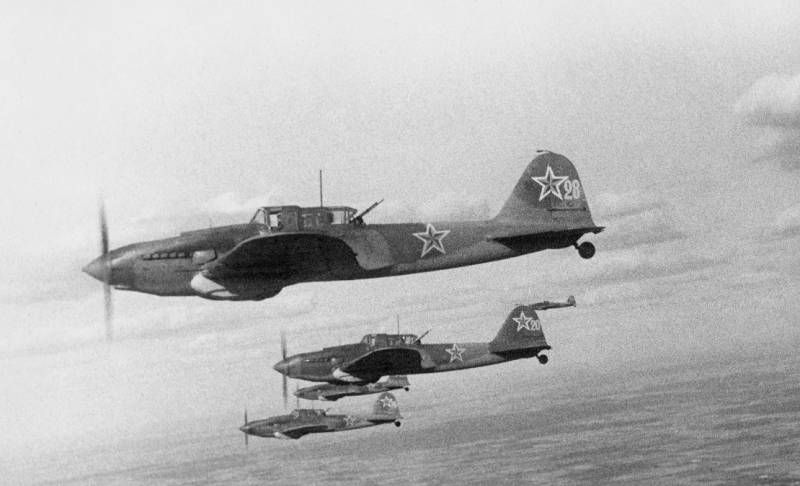 A large German convoy Rp.118Ki, after leaving Lofjord on the evening of May 10, 1944, was discovered by reconnaissance aircraft of the Northern
Fleet
THE USSR. Before the enemy ships entered the zone of action of our fighters, the headquarters of the Northern Fleet Air Force developed a plan of operation.
According to
historical
references, the latter was very original. The bottom line is that in the first wave, not attack aircraft, but high-altitude torpedo bombers were supposed to go.
The idea was that a torpedo dropped from a great height and descended by parachute, after splashing down and diving, began to move in a spiral. This was supposed to force the enemy ships to perform maneuvers with the aim of the so-called dodge and thereby "break" the system.
The first massive raid on the caravan, consisting of three waves, began on the night of May 10-11. At the same time, the first group managed to sink the German patrol vessel V 6113. Later, intelligence also reported other enemy ships sunk (according to the results of the confrontation, the information was not confirmed). Meanwhile, the caravan included at least six more large-capacity vessels.
To destroy the convoy, it was decided to conduct a second massive attack of five waves, which, however, did not lead to the achievement of the goal. Rp.118Ki finally reached the end point of the route in Bøkfjord. True, later his ships were subjected to the following attacks already during unloading.
In total, during the two above-mentioned attacks, the Northern Fleet Air Force carried out 270 sorties. Our troops lost 6 planes.
At the same time, the Germans lost a patrol aircraft and three fighters. The ship "Belpamella" was lightly damaged. The loss of the Wehrmacht among the personnel - 11 killed and more than 20 wounded.
As a result, we can say that it was the victory of the Air Force of the Federation Council of the USSR "on points" with a minimum margin, but the main goal was still not achieved, and there were reasons for that.
The historian Andrey Latkin tells in detail about the events of May 11, 1944: