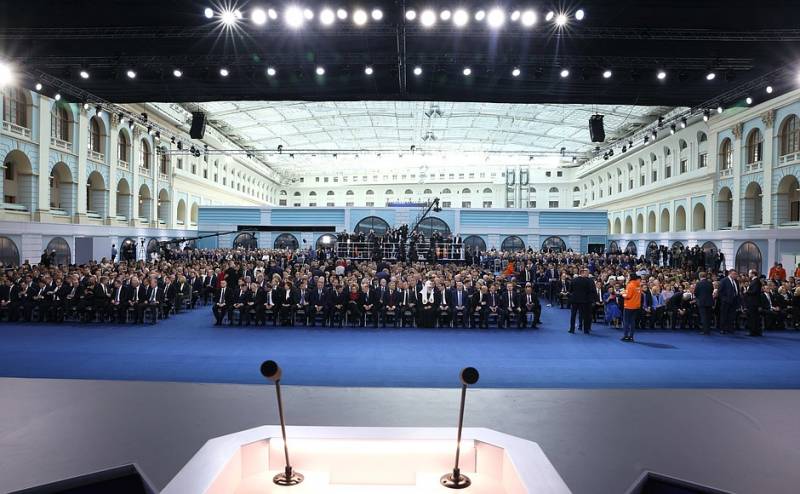 The President of the Russian Federation, in the course of his message to the Federal Assembly, took the initiative to create a state fund to provide assistance to all participants in the NWO, members of the families of fallen servicemen.
Vladimir Putin instructed the government to set up regional branches of a special fund in all constituent entities of the Russian Federation by the end of the year.
The head of state noted that the fund should be used to provide medical care to those injured during the SVO, to provide psychological assistance to family members of the dead soldiers. With these funds, SVO participants will be able to receive sanatorium treatment, other types of treatment, and high-quality prosthetics for those in need.
The President especially stressed that the creation of such a fund does not release other relevant departments from the performance of their duties.
The president:
I consider it necessary for each participant of the NWO (including volunteers) to provide for 14 days of additional leave once every six months, excluding travel time.
Putin also touched upon the issues of rearmament and modernization of the Armed Forces:
The equipment of Russia's nuclear forces today is more than 91%. And now we must reach the same level of equipment for other types and arms of the troops.
Head of State:
We will attract small and medium-sized businesses to fulfill the state defense order. Everything is for victory. I instruct to begin construction of rental housing for defense industry employees.
This housing in terms of rent will be much cheaper, since the program will be subsidized by the state. Such housing will be built primarily in cities where there are large enterprises of the military-industrial sphere, enterprises that are strategically important for the defense of the country.