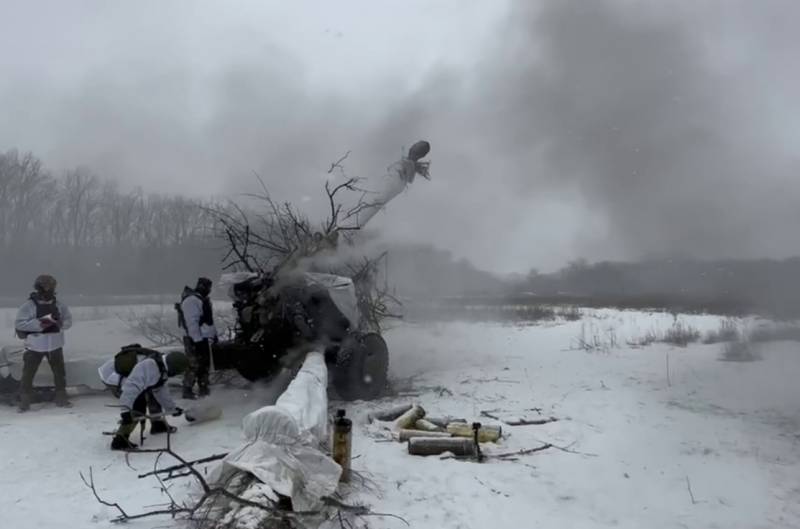 The Russian high-precision projectile 3OF39 "Krasnopol" proved its combat effectiveness even in the Syrian operation. Today, this ammunition is used by the RF Armed Forces during the NWO in Ukraine. Meanwhile, despite the abundance of information from the fronts, shots of the use of the aforementioned ammunition are not so common.
One of these videos was published by the TG channel
Song "P"
. The impressive result of the use of 3OF39 "Krasnopol" was captured thanks to the gunners of the Southern Military District of Russia.
On the frames you can see the stage of preparing the ammunition for use. As the Russian military explained, it consists of two parts - hardware (for precise guidance) and direct combat. The gunners demonstrated the assembly of the projectile in the course of the report.
According to the artillery commander, Krasnopol is used to destroy armored vehicles, headquarters and other targets that are hard to reach for conventional artillery shells.
At the same time, as the military explained, for the successful use of precision-guided munitions, the coordinated work of artillerymen and scouts, who "highlight" the target and carry out direct aiming, is extremely important.
The published footage shows how a Krasnopol projectile fired from an Msta-B howitzer is used to destroy an American AN/TPQ counter-battery radar in the Avdiivka area. The latter was located on a high-rise building. As the Russian serviceman said, the target could not be "reached" by conventional artillery before.