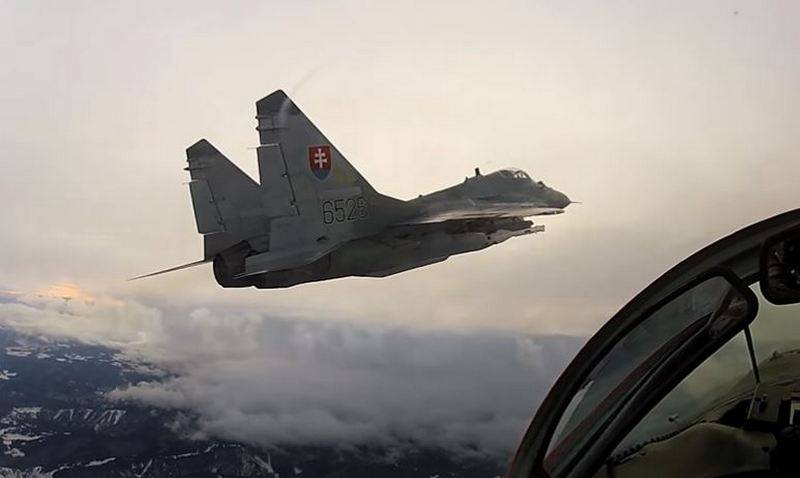 There are only four pilots left in the Slovak Air Force capable of piloting the MiG-29 fighters, which were previously in service with the Slovak army. The decommissioned aircraft will no longer be operated, so the issue of their transfer to Ukraine is long overdue. This was stated by Defense Minister Yaroslav Nagy.
The MiG-29 fighters that were in service with the Slovak Air Force have been decommissioned and will no longer take to the skies to protect Slovakia, there are no pilots for this, there are only 4 people left who still know how to pilot them, and storing aircraft costs a tidy sum. The transfer of these fighters to Ukraine will not reduce the defense capability of the republic, the minister stressed.
Slovak MiG-29 fighters no longer fly, pilots are not trained for them, and their storage requires expenses. The donation of these aircraft to Ukraine would not reduce the defense capability of the republic, moreover, 50-60% of the cost of fighters would be compensated for Slovakia through European global mechanisms
- said Nagy, commenting on the possibility of giving them to Kyiv.
Since last year, Zelensky has been trying to beg Slovak MiG-29s from Bratislava, on February 9 he directly turned to Slovak Prime Minister Eduard Hager with a request to finally send planes to Ukraine, and he promised to do it. However, it was not there, as it turned out, this government is temporary and cannot make such decisions, and new elections are scheduled only for September 30th. Although it is possible that the country's constitutional court recognizes the government's decisions as legal, and then Ukraine can receive the planes earlier.
The Slovak Air Force was armed with eleven MiG-29AS and MiG-29UBS fighters with radio and navigational equipment upgraded to NATO standards and an identification system. The Slovaks promised to transfer ten of them to Kyiv after they were decommissioned.