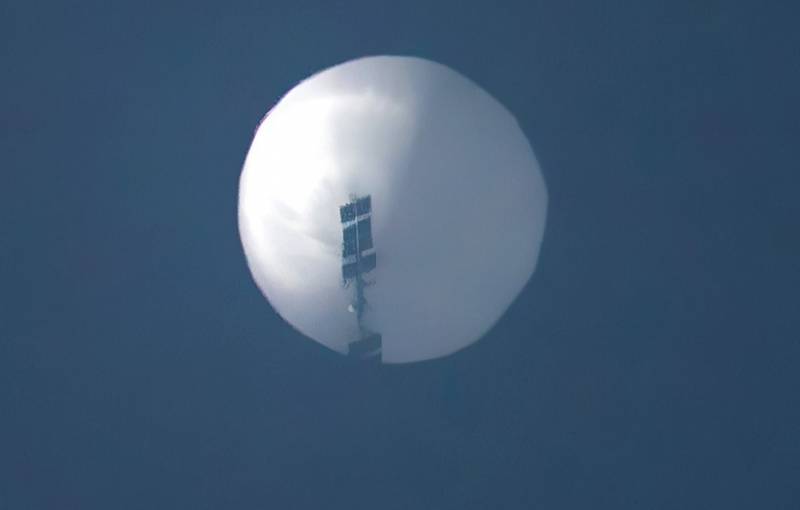 The US military department announced the successful completion of the search and collection of fragments of a Chinese balloon that was shot down earlier over the Atlantic Ocean.
An official statement from the Pentagon claims that the search operation, which was carried out in the ocean off the coast of South Carolina, was successfully completed on February 16. With the help of US Navy assets assigned to the Northern Command, it was possible to successfully locate and collect what was left of the downed Chinese reconnaissance balloon.
The press release also states that the collected fragments of the balloon destroyed on February 4 in the sky over the Atlantic, which had previously managed to cross the airspace over the entire land territory of the United States, were transferred by the military to the FBI research laboratory.
After the search process was completed, the involved Navy and Coast Guard ships left the area of ​​the operation. All previously imposed restrictions on flights and navigation have been lifted.
Earlier, the Chinese Foreign Ministry explained the appearance of its balloon in US airspace by an error caused by a significant deviation of the ball from the previously planned trajectory due to the wind and the impossibility of self-guiding the flying object.
Official Beijing promised to continue to maintain contacts with the US authorities, as well as "to properly resolve this incident caused by force majeure."