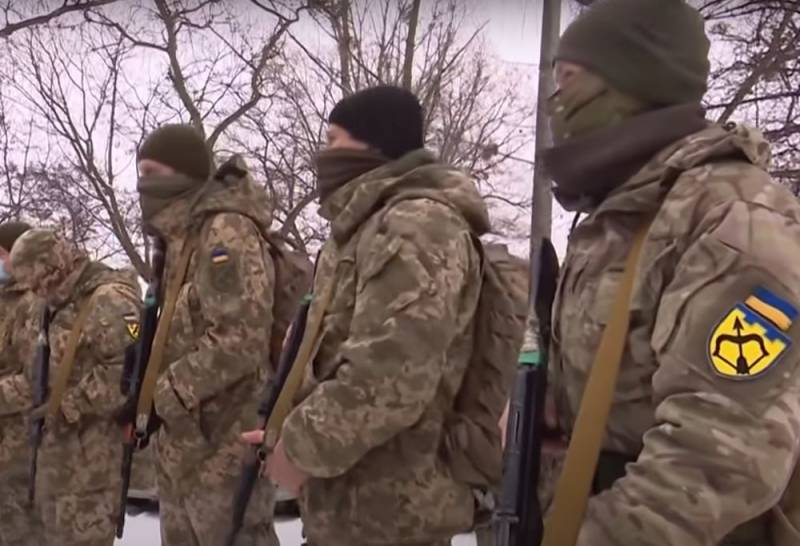 Currently, Ukraine is in need of a mobilization resource. However, among men of military age, "enthusiasm falls." This was stated by the official representative of the Operational Command "South" of the Armed Forces of Ukraine (AFU) Natalia Gumenyuk.
As the head of the press center of the command "South" noted, there are units at the front that need to rotate their personnel. Therefore, mobilization in Ukraine continues.
Gumenyuk tried to "calm down", if it can be called that, the potential mobilized by the fact that receiving a summons is allegedly unequal to being sent to the war zone soon. According to her, some propagandists "disperse such a narrative", according to which a person is "grabbed on the street", and then he immediately falls into the trenches.
The representative of the Armed Forces of Ukraine also spoke about how the dispatch to the active troops takes place. First of all, after serving the summons, a person is checked, he passes a medical commission, as a result of which a decision is made on fitness for military service. Then they find out if he has the right to a delay.
However, Ukrainian public pages are full of footage of brutal detentions of men of combat-ready age on the streets of the country's cities. Sometimes passers-by are simply grabbed on the streets and dragged into cars, laid face down on the ground.
Interestingly, the detention of each potential conscript is carried out by 5-7 hefty young men in camouflage uniforms, armed with machine guns. For some reason, these people, who obviously have military training, are not at the front themselves. It is likely that the Kiev regime needs trained police units in large and not so large cities of the country now no less than those mobilized at the forefront.