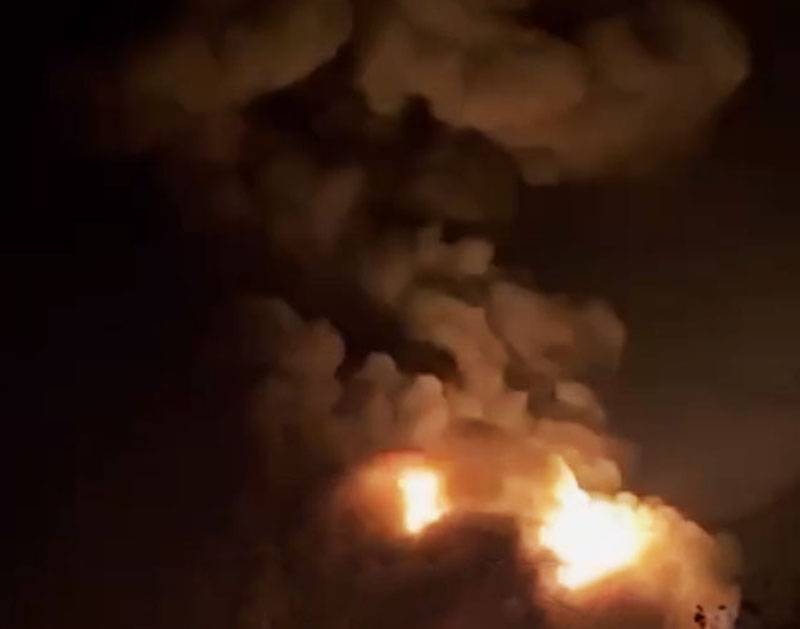 At night, strikes continued on infrastructure facilities and military targets in enemy-controlled territories. A number of objects on the territory of the Kharkiv region were under attack.
Several explosions thundered in Kharkov at night. One of them is at a critical infrastructure facility. According to some reports, this is one of the factories where they tried to restore the line for the repair of military equipment. It also reports on arrivals at energy infrastructure facilities in Kharkov and the region.
Local residents report that air raid sirens turned on only after the first arrivals at objects in the city.
Artillery strikes were carried out on the location of the Ukrainian military in the Kupyansky district. Recall that a few days ago, Russian troops again entered the Kharkiv region, pushing the enemy several kilometers from the borders of Russia in the Lugansk People's Republic. It was possible to liberate several settlements, including Dvurechnoye to the northeast of Kupyansk.
In this direction, a front line is being drawn along the Oskol River, on the right bank of which enemy troops are building fortifications, fearing that it will be forced by the Russian Armed Forces.