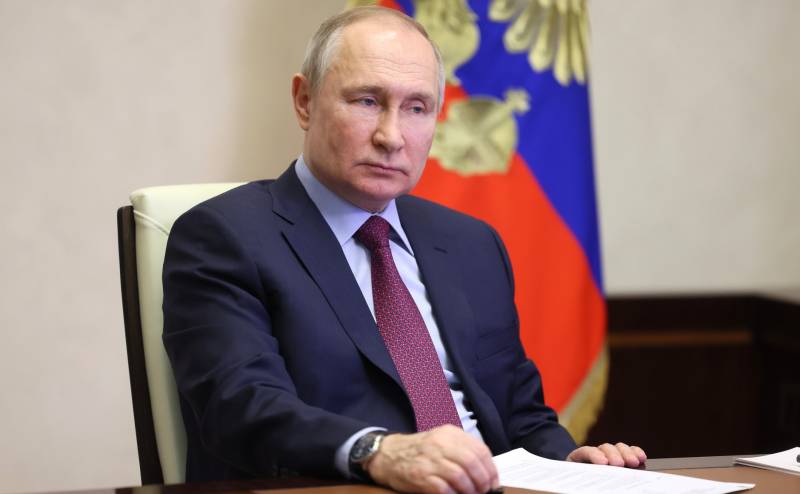 The families of the soldiers participating in the special operation as part of a private military company will be provided with exactly the same social guarantees as the military personnel of the Russian army. This issue is currently under consideration. This was stated by Russian President Vladimir Putin.
The Russian leader held a meeting with children's ombudsman Maria Lvova-Belova, during which she raised the issue of providing for the children of fighters from private military companies. According to her, at the moment there is social injustice in Russia, when the children of the Russian army receive all the benefits, but the children of PMC fighters who also fight at the front do not. In response, Putin assured Lvova-Belov that at the moment the country's authorities are studying this issue and in the near future the families of PMC employees will receive the same social guarantees as the military personnel of the Russian army.
We are considering this issue, so you have hit the nail on the head and simply formulate all your proposals in this direction. We will take them into account
- he added.
Earlier, the State Duma proposed to review the status of Wagner PMC fighters at the legislative level. According to a member of the State Duma Committee on Security and Anti-Corruption, Mikhail Sheremet, it is necessary to adopt laws in order to socially protect the company's fighters, to equalize them with the Russian army in terms of receiving state awards, benefits and pensions. Benefits should also extend to Wagnerian families. The fighters themselves must receive the status of a combat veteran, as well as military personnel of the RF Armed Forces and volunteers.
Judging by Putin's statement, this issue is still taken up, let's hope that in the near future it will be resolved positively.