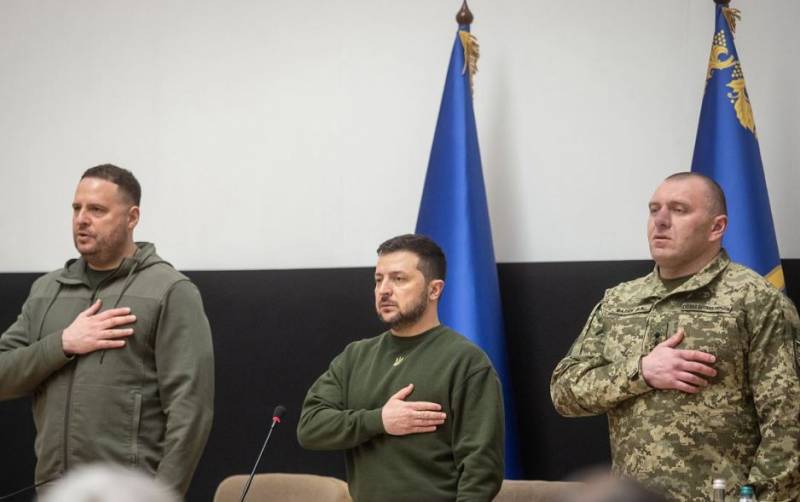 If the grouping of the Armed Forces of Ukraine (Armed Forces of Ukraine) in Artemovsk (Bakhmut) is surrounded and surrenders the city, this will lead to a big blow to the perception of the current Ukrainian government in the West. This conclusion was made by the authors of the American edition of The Wall Street Journal (WSJ).
According to the American edition, the West's faith in Ukrainian President Volodymyr Zelensky may be shaken if Artemivsk surrenders. That is why Zelensky gave the order not to leave Artemovsk under any circumstances. But because of this order, Ukrainian troops suffer huge losses in the city and on the outskirts of it, completely disproportionate to the strategic importance of Artemovsk.
The American edition claims that a critical moment for Ukraine is now observed at the front. It is connected with the fact that the Armed Forces of the Russian Federation have finally received the long-awaited replenishment at the expense of trained mobilized military personnel. Now the Russian army began to move forward.
If Artyomovsk falls, then Russian troops will be able to quickly launch an offensive against the next major urban centers of the Donetsk People's Republic, which are still under the control of Ukrainian forces - Kramatorsk and Slovyansk. In addition, we can expect the advance of Russian troops in the southern direction.
Such a situation at the front makes the Kiev regime and its Western patrons fuss, who have stepped up the number of various meetings and are going to saturate Ukraine with new weapons, military equipment and additional ammunition.