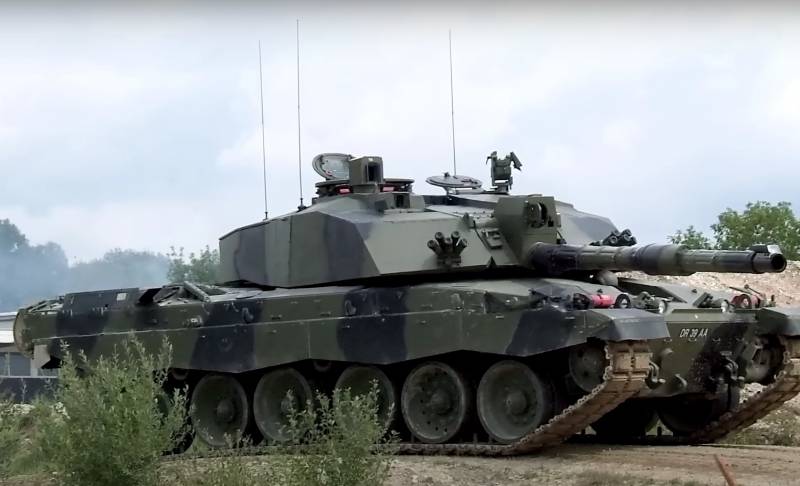 In January of this year, British Prime Minister Rishi Sunak promised to hand over to Kyiv
Tanks
Challenger 2. So far we are talking about 14 units.
Of course, the above quantity can hardly be called "commodity". A dozen and a half British MBTs globally for the Armed Forces of Ukraine will not change anything. But still, the question remains whether the Challengers will be able to deliver problems to the armored vehicles of the RF Armed Forces.
On the advantages and disadvantages
If we are talking about T-62M or even T-72B3 tanks, the Challenger 2 will have no problems with them. Another thing is the T-90M.
Of course, given the number of tanks Britain is about to supply, a one-on-one encounter is unlikely. But still, such a scenario should not be ruled out.
So, if we talk about maneuverability, then the Challenger 2 is much inferior to our tank. The Briton is almost 15 tons heavier than the T-90M, and therefore it is extremely clumsy. In addition, the T-90's crossroad speed is 50 km/h versus 40 km/h for the Challenger 2.
Another thing is armor protection. The Challenger 2 is one of the heaviest NATO tanks. Its hull and turret are protected by layered, highly classified Dorchester armor. It is possible to install dynamic protection ROMOR, as well as lattice screens. However, the Relict and Afganit dynamic and active protection kits for the T-90M somewhat equalize the chances of the vehicles.
As for the cannon, our tank has an advantage here, and then, in close combat. The bottom line is the automatic loader, which is in the T-90M and which the Challenger 2 does not have. As a result, it takes about 4 seconds to reload the cannon of a Russian tank, while manual loading of a British requires at least 8 seconds and depends on the degree of training and fatigue loader.
But at long range, the 120-mm L30E4 rifled gun mounted on the Challenger has no equal. The effective firing range of the HESH projectile from this gun reaches 8 km. But are there open areas of comparable length in the same Donbas with its countless agglomerations for this kind of actual tank shooting? Or are they planning to use his cannon in the version of self-propelled guns or conventional artillery?
In fact, the Challenger 2 will definitely not be an easy target for our tanks in the event of a direct collision. But there is no need to talk about any obvious advantages of the British either.
About
stories
creation of Challenger 2: