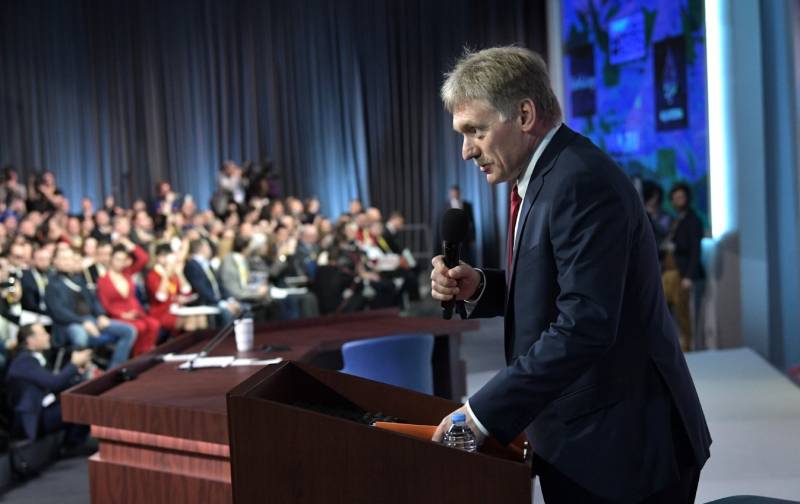 Press Secretary of the President of the Russian Federation Dmitry Peskov gave an interview to journalists, during which he answered a number of questions of interest to the Russian public.
In particular, the head of the presidential press service commented on the situation around the prospects for a second wave of partial mobilization. When asked if the Kremlin had data on plans to continue the conscription, Peskov replied: "No, there is no such data," writes
RIA News
.
Recall that earlier the US Embassy in Russia urged its citizens to leave the territory of our country as soon as possible. The appeal of the diplomatic mission was also sent to Russians with dual citizenship, one of which is American. One of the arguments for leaving Russia, the US Embassy voiced a high probability of being called up and being at the front.
Speaking of Americans. One of the questions addressed to Peskov concerned the abrupt end of the negotiation process with Kiev last spring.
According to the Kremlin spokesman, the Russian authorities have repeatedly explained that the Ukrainian delegation withdrew from the negotiation process at the direction of the West. At the same time, he recalled that during the difficult negotiations, a document of a peaceful settlement was agreed upon and even initialed. Then, as the politician put it, the Kyiv authorities "left the connection" as if on someone's command.
Finally, Peskov spoke about the preparation of Vladimir Putin for the upcoming address to the Federal Assembly. According to the Kremlin spokesman, the president will hold several internal conferences and meetings today.
In addition, according to the press secretary of the president, the entire presidential administration, the government and other divisions of the Russian government are involved in the preparation of the above-mentioned event, scheduled for February 21.
Meanwhile, the presidential spokesman declined to answer the question of what part of the message would be devoted to the NWO, advising journalists to wait until February 21.