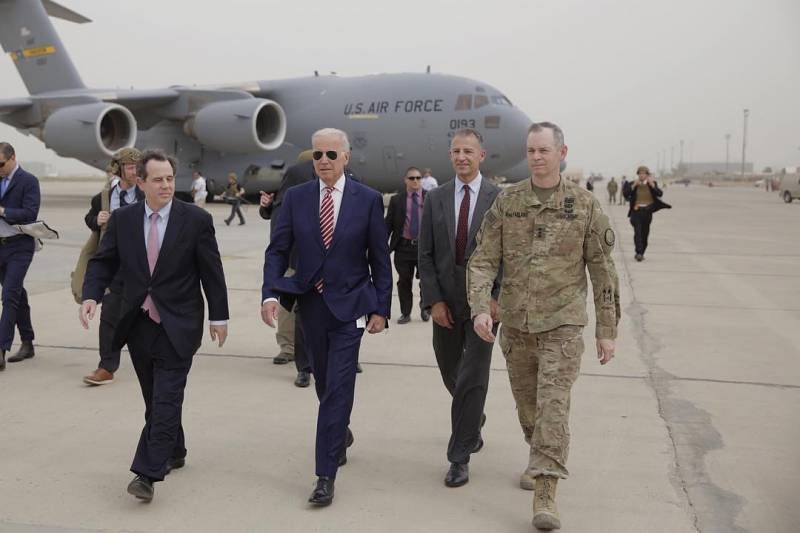 The United States authorities continue to pursue military support for Kyiv and seek to push Europe to be more active in this direction.
According to the Chinese publication Global Times, US President Joe Biden is going to visit Europe, namely Poland, where he, according to the publication, wants to support the militant attitude of a number of European leaders and at the same time drown out the voices of those European politicians who advocate peace.
According to Cui Heng, a Chinese expert from the Center for Russian Studies at East China University, Cui Heng, the main goals of Biden's trip to Europe are to strengthen his position before the US presidential election, as well as to undermine the influence of supporters of peace talks on Ukraine in Europe.
The expert believes that the American president will try to put pressure on the European political elites in order to form a united front against Russia. Washington's position greatly complicates the possibility of starting a peace process in Ukraine, Cui Heng notes.
According to some reports, the US President will arrive in Warsaw on February 20 and spend a couple of days there. Apparently, Warsaw has been chosen as a kind of informal capital of Eastern Europe, since Biden is expected to meet here with the leaders of almost all Eastern European states - Poland, Hungary, Romania, Bulgaria, the Czech Republic, Slovakia, Latvia, Lithuania and Estonia.